Where to Find Christian Poetry Classics for FREE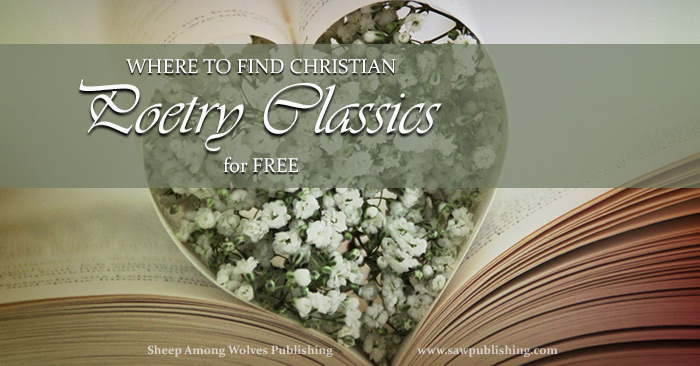 What exactly are Christian poetry classics?
When we come to exact definitions, we sometimes get ourselves into ludicrous situations. Take the word classic, for example. What's classic? Is it a fat, musty novel on the top shelf of the back room of a high school library? Or is it the one flavour of potato chips no one screws up their nose at when you take them to a family barbeque?
If you chose option one—and for the purposes of this post, we'll hope you did, (because while I have many things to say about classic potato chips, very few of them belong on a publishing company's website)—if you chose option one, does it matter what kind of an old novel you stumble across?
Are all old books classics? Are all old poems poetry classics? Are all old poems by Christian authors Christian poetry classics?
What Makes a Classic?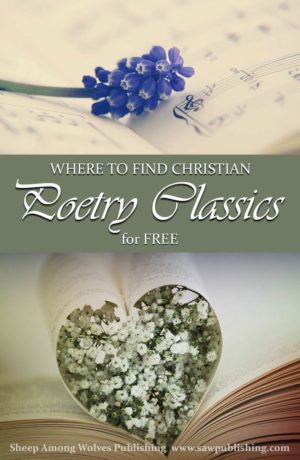 I have always taken the word classic to be a synonym of the word traditional—applied in literature to books which had long enjoyed popular distinction, and which are therefore considered the traditional great books of the world. Calling in Webster to my rescue today I made an astonishing discovery. The word classic has actually pertained specifically to literature from the very start. As a noun, it means quite simply:
1. An author of the first rank; a writer whose style is pure, correct, and refined; primarily, a Greek or Roman author of this character; but the word is applied to writers of a like character in any nation.
Or by extension:
2. A book written by an author of the first class.
What an incredible definition! A classic is quite simply any piece of writing whose style is pure, correct, refined—in fact, our English word is drawn from the Latin classicus, referring to the ancient first order of Roman citizens. A classic is a first-class book.
The Value of Christian Poetry Classics
A few weeks ago, we took a look at what makes a poem worth reading. As some of you will remember, we defined truly worthwhile poetry as poems that exemplify both spiritual and literary excellence—poems that are both good and great.
This is in essence the definition of a Christian poetry classic, as well. A Christian poetry classic is a poem of the first class from a spiritual and a literary standpoint.
As we discussed in the above-mentioned post, good and great poems are some of the most powerful examples you can introduce into your student's life. Christian poetry classics can not only mould your student's literary taste, but also help to shape the direction of their Christian life—influencing them both now and for eternity.
Where to Find Christian Poetry Classics
Even though I was mistaken in my belief that classic is another word for traditional, there is some foundation for the idea. A true classic tends to stick around for a long time. It continues to be valuable even after hundreds of years. And one benefit to this fact, is that classics are hugely accessible in our day and age.
21st Century readers have had—and continue to have—the awesome privilege of drawing from the heritage of generations of Christian writers and poets. SAW Publishing endeavours to make some of these Christian poetry classics available to our readership through our featured poems as well as our bi-monthly poetry downloads.
These poems are currently in the public domain. They are absolutely free of charge, and they represent one of the world's most precious literary resources.
Start Reading Christian Poetry Classics Today
If you are looking for ways to add a powerful Christian influence to your homeschooling curriculum, then SAW Publishing's FREE poetry classics are for you!
Follow the links below to get started exploring our collection of good and great Christian poems. New poems continue to be added on a regular basis. If you know of a Christian poetry classic that we should consider adding to the list, we would love to hear from you in the comments section below!
"The Poplar Field" by William Cowper
"The Daffodils" by William Wordsworth
"Another Year is Dawning" by Frances R. Havergal
"September" by Helen Hunt Jackson
"The Oak Tree" by Cecil Frances Alexander
"Writing on Sand" from Monroe's Reader 1872
"The Second Day of Creation" by Thomas Whytehead
"Father, I Know" by Anna L. Waring
Have you ever wished you had a concrete system for grading your student's poetry assignments? See our previous post: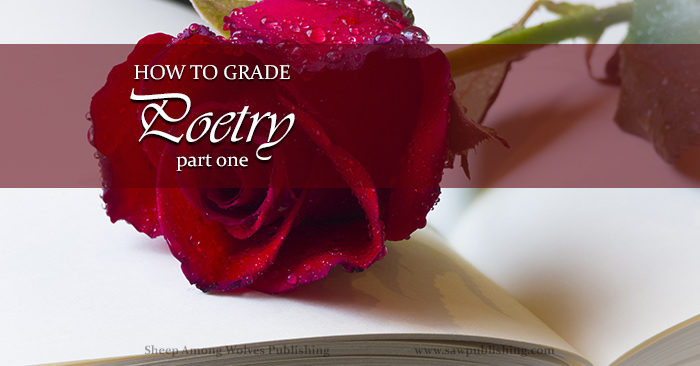 You might also enjoy: