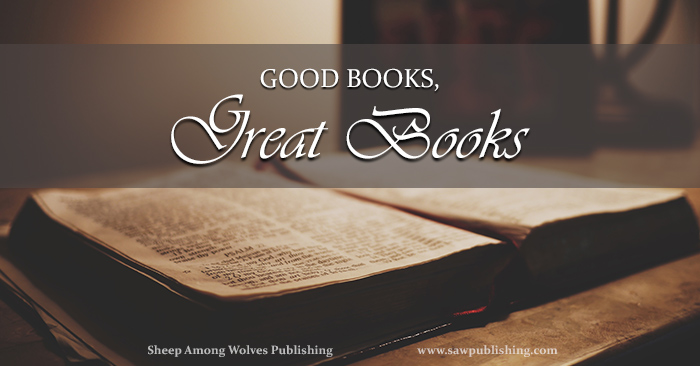 The literature that we read and allow into our homes will influence us for good or evil.  As Christians, we are called to be "wise unto that which is good, and simple concerning evil." (Romans 16:19)  We can only maintain such a balance by making careful choices of reading material for ourselves and our families.
Good Books
At Sheep Among Wolves Publishing, our definition of "good" books rests solidly on the foundation of Philippians 4:8, "Finally, brethren, whatsoever things are true, whatsoever things are honest, whatsoever things are just, whatsoever things are pure, whatsoever things are lovely, whatsoever things are of good report; if there be any virtue, and if there be any praise, think on these things."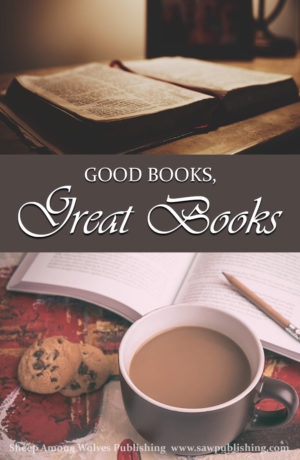 Good books, from a Christian perspective, must include Biblical values and standards, a Godly mindset, and content that guides us toward that which is good while steering us away from a deeper knowledge of that which is evil.
Great Books
It is our hope to provide books which are "great" as well as being "good."  Great books are often equated with the Classics, but we would describe them more specifically as books of high quality with exceptional language and  solid writing.  Vocabulary that stretches our understanding, ideas which cause us to pause and consider.  We come away from a great book with the desire to find another of the same ilk.
Finding Literature that is Good and Great
There is a tolerably large amount of great literature available to today's reader.  Just peruse the numerous book lists on the internet and you will find many well-written, entertaining works.  There are a smaller number of good books, when defined as narrowly as we have done, but they are out there.  They are a little trickier to find and might require more intensive exploration.  Books that embody both of these characteristics are much more difficult to find, but they are the books which inspire us to grow mentally and spiritually and are worth the search.
"Enter ye in at the strait gate: for wide is the gate, and broad is the way, that leadeth to destruction, and many there be which go in thereat: Because strait is the gate, and narrow is the way, which leadeth unto life, and few there be that find it."

(Matthew 7:13-14)
What we read today will shape who we are and what we will become tomorrow.  As we seek to become more and more like Christ, we must make sure that the books which line our shelves are those that will keep us on that narrow way.
For more information about our good and great standard please see the following: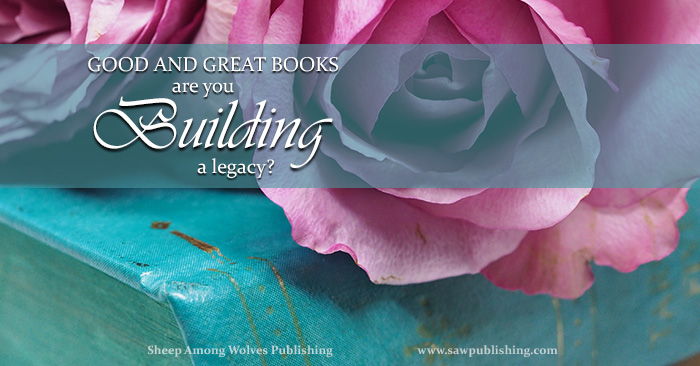 You might also enjoy: