My Reading Goals for 2019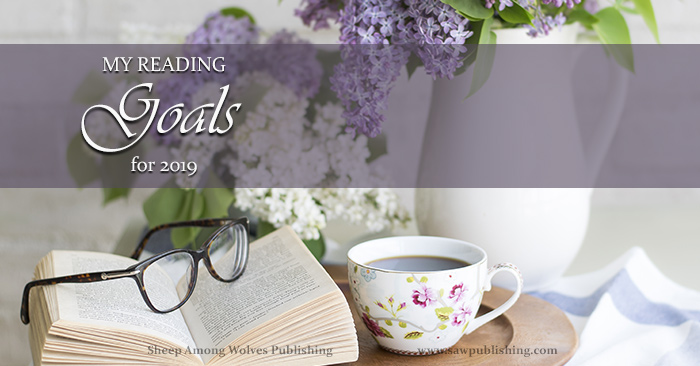 It's New Year's Eve, and an undercurrent of excitement is running through all the preparations and employments of your busy morning. Perhaps you plan to go to a friend's house for the evening, or your in-laws are coming over, and you have all the last-minute arrangements to pull together.
The kids are excited, because this year the oldest one is going to stay up to midnight, and all the rest are really hoping they accidentally wake up just before twelve o'clock.
The house is busy, there is so much to do, and as much as you wanted to make New Year's Goals this year—you just don't seem to have the time, and the moment passes.
If you were making New Year's Goals, what would they look like?
Here are my Reading Goals for 2019, and if you like—and you haven't had time for your own—I'd be honoured if you made them your reading goals too. Goals for yourself, your kids, and the books you read.
Goal One: Choose Books that are Good!
It is my goal to choose books that are good—in a spiritual sense. Good books are books that derive their value from the criteria of Romans 16:19. They are "simple concerning evil." They are "wise unto that which is good."
While there are some neutral books that aren't harmful to the Christian (like "How to Raise Chickens" for example), we want to be taking the initiative to read books that are actively doing us good spiritually—not just passively refraining from evil.
Goal Two: Choose Books that are Great!
It is also my goal to choose books that are great. Greatness speaks of the literary value of a book in terms of its language, ideas, and development of characters, plot, etc.
Great books can have a profound effect on us:
"Occasionally . . . there appears in Best Society a provincial [i.e. a country person, usually deficient in social education] in whose conversation is perceptible the influence of much reading of the Bible. Such are seldom if ever stilted or pompous or long-worded, but are invariably distinguished for the simplicity and dignity of their English. There is no better way to cultivate taste in words, than by constantly reading the best English." – Emily Post, Etiquette (1922)
This taste will extend to our range of ideas, and our perception of the events and characters that fill our world.
Reading great books will help us think great thoughts and use great words.
Goal Three: Finish the Books That are Worthwhile, Don't Finish the Ones that Aren't!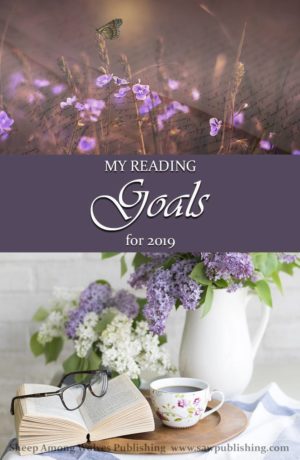 This year I want to give myself encouragement to finish the books that are really worthwhile. It can be easy not to finish a book sometimes. This is especially true of non-fiction, where there is not necessarily a "plot" to keep us engaged and coming back to the story. And particularly when reading on an e-reader, it can be very easy to forget you even started the book. Instead, I want to keep coming back to the worthwhile books until I finish them.
On the other hand, I want to give myself permission to STOP the books that are not worthwhile. I believe in using caution when selecting books, because there is so much literature out there that a Christian should never read. But even when we exercise a reasonable level of caution, there are still going to be times when we begin a book that looked good only to discover that it was either useless or harmful. In those cases, especially the latter, I want to unequivocally stop—even when it's hard, even when I am tempted to feel as if I were somehow failing by not finishing, even when I really want to know the end of the story!
It may be difficult to carry out both halves of this goal, but the end results are worth the effort!
Reading Goals in 2019
So if you haven't had time to make any New Year's Resolutions, any goals for the year to come, I'd encourage you to think about the goals we've talked about here.
Because in the end, the things that we read influence us. They influence us in profound and far-reaching ways, and if our ultimate New Year's Goal—the one we come back to year in and year out—is to live that we and our children may meet in Heaven some day, then the books we read really matter.
This year, I want to motivate you to have reading goals that will positively change your lives and your children's lives—for eternity. Because if we do that, I don't think we're ever going to regret it.
If you're looking for a good book to get started with, check out our book review of A Virtuous Woman by Ruth Mast.
You might also enjoy: