Five Fall Favorites: Top Five 2020

Hi everybody! Welcome back for the final day of our Five Fall Favorites blog party! Can you believe we're at the end of the week already? (Sniffs.) Well, at least we aren't quite finished yet—I've still got five special books to share with you, plus the announcement of our giveaway winner.
For our party room today, we finally get a chance to try out the backpacks—the perfect accessories for the last stretch of our literary hike. They're already filled with the best books of the whole party—our top five list for 2020!
(Note to those who don't like to waste precious time re-reading: these are ALL NEW reviews, NOT our top five from the books we've already shared!)
SAW Rating—72/100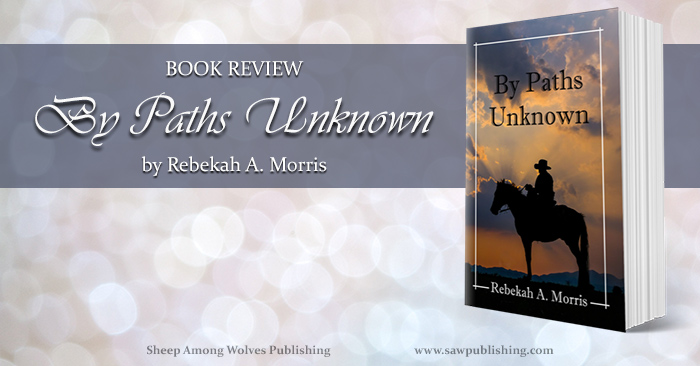 It wasn't a journey that he would have chosen. Life would have been much easier for Austin Sparks if he could have remained in Arkansas with a healthy Mom to care for their family. But God's plans stretched far beyond that—they included how cancer would shatter the Sparks home, an unwanted move, and the healing that God had planned for their whole family.
As you journey through this book with Austin, you will yearn for the unknowns to clear before him, rejoice in each victory, and be excited to see where his unknown path will lead.
Read Brianna's full review here.
View the Goodreads page for this book here.
SAW Rating—76/100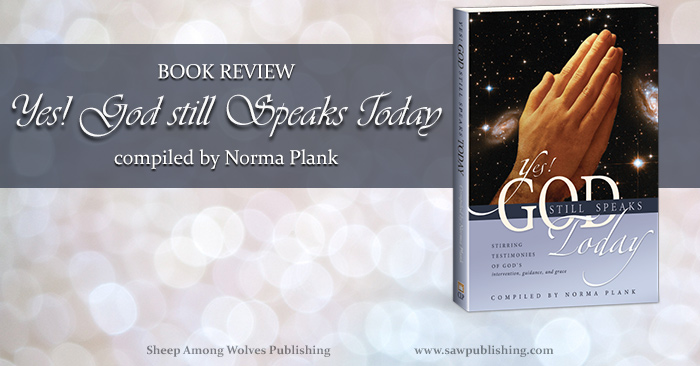 A compilation of true stories of how God has spoken to His people—today in our present time and world. It is broken into seven categories of how God speaks:
Through His Word
Through His People
Though Circumstances
Through Nature
Through A Still Small Voice
Through Strong Promptings
Through Miraculous Ways
It is a powerful account that highlights God's hand in the ordinary and small, and the extraordinary and big events of our lives. Sometimes powerfully arresting our attention by miracles; sometimes speaking through the swoop of an eagle's wings.
Read Brianna's full review here.
View the Goodreads page for this book here.
SAW Rating—77/100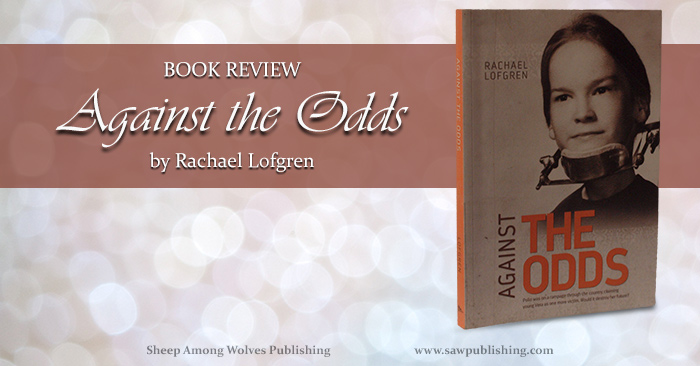 Vera had every reason not to keep fighting. When the polio epidemic swept through in 1952, Vera's young life was forever changed. Facing severe paralysis for almost her entire lifetime, it would have been easy to think her dreams were shattered, and she was doomed to a useless and empty life. But Vera wasn't going to give into self-pity. With determination, a good sense of humour, and a lot of spunk, she rose up against the odds, and lived more fully and purposefully than anyone could have imagined.
Against the Odds is the challenging true story of a polio victim who refused to be defined by her condition. You will be both moved and delighted by this humorous yet earnest narrative of overcoming limitations and serving God to the best of our abilities.
Read Chelsea's full review here.
View the Goodreads page for this book here.
SAW Rating—78/100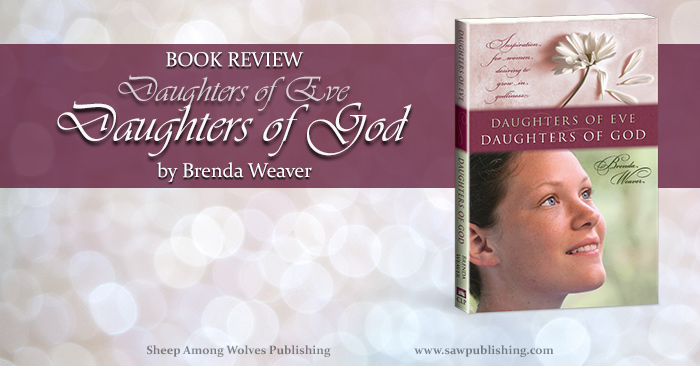 What is Daughterhood? How does being a daughter of God effect and transform our lives? How does that interact with the fact that we are still daughters of Eve?
In this challenging call to women, Brenda Weaver dives into the answers of these questions, and gives us a living picture of what being a daughter of God truly looks like.
Read Brianna's full review here.
View the Goodreads page for this book here.
SAW Rating—90/100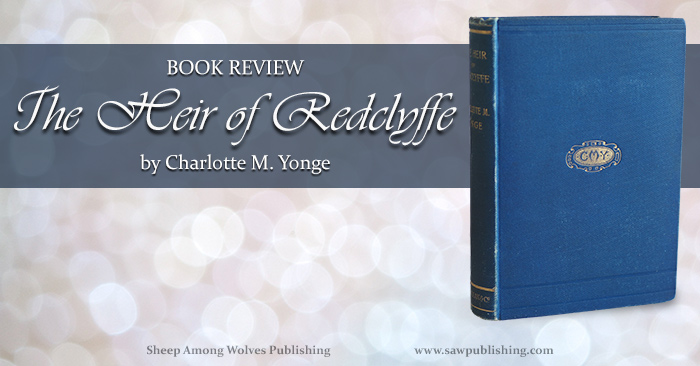 The history of the Morville family is fraught with bitterness and evil—sins that have resulted in much ruin and sorrow, and an almost total breach between the elder and younger branches of the family. When the present baronet dies a broken but repentant man, he leaves his young grandson heir to his vast estates—and perhaps his ancestral temptations as well. Guy is a promising youth, full of spirit and life, an earnest desire to do right and a pure, high-minded chivalry and romance. But will his noble qualities be enough security against repeating the errors of his ancestors? Or will it take a Higher Power to heal the breach and overcome his doom?
The Heir of Redclyffe is arguably my favourite book all-time—arguably, only because I love so many books! I have honestly never met with an author who draws more vivid true-to-life characters—and that's including many of the most famous classics! Charlotte Yonge is a master of character development, and an equal master at bringing out the true nobility and beauty of single-minded devotion to Christ. While the story does deal with themes such as anger and ancestral sin, the overall tone is one of the triumph of truth and godliness.
Confession: I did not actually read this book for the first time in 2020. However, I DID read it earlier this year, simply for my own pleasure, and as it is probably my top book all-time, I figured I couldn't not include it as one of my top books for 2020!
Read Chelsea's full review here.
View the Goodreads page for this book here.
What Do I Love About the Very Best Books?
To put it quite simply, the very best books have changed my life. Next to my family, and my God, I think the books I have read and loved through my childhood and teen years and on into my adult life represent the strongest influence that has touched my Christian life.
Books are not neutral. They have a real and lasting impact on our souls.
May God bless each one of you with the influence of books that will challenge and inspire you—both now and for eternity!
As always, I would love to hear what books make your top five 2020 list. Just leave a comment below!
For more information on the Five Fall Favorites blog party, (or to see some more favorite holiday stories,) step over to Rebekah at the Literary Lodge:
Five Fall Favorites Giveaway Winner
And now (fanfare and trumpet!) it is our honour to announce (at least to those of you who weren't on Rebekah's blog first!!) the winner of the 2020 Five Fall Favorites Giveaway:
Your 2020 fall reading collection includes 5 signed paperback books by FFF participants/alumni, a FFF book bag, and an Amazon gift card.
Congratulations! And thanks to all of you who entered the draw, commented, and supported us this week!
For those of you who are new to the Sheep Among Wolves blog, we normally post on Monday mornings—so come back the day after tomorrow for a few thoughts on what I learned through the Five Fall Favorites event as well as an exciting "coming-soon" announcement about my new book.
Are you interested in learning a bit more about Sheep Among Wolves publishing, and what we're all about? See our post: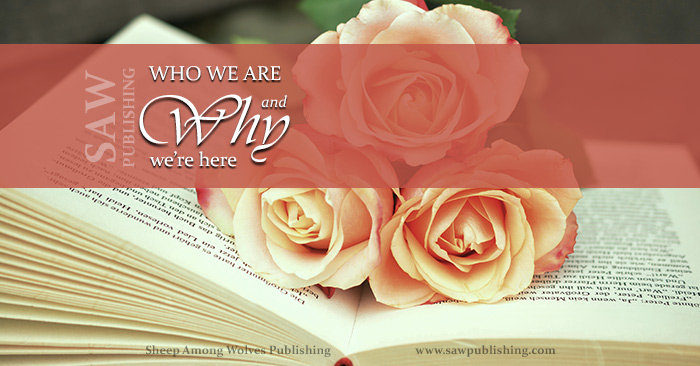 You might also enjoy: