By Paths Unknown—Book Review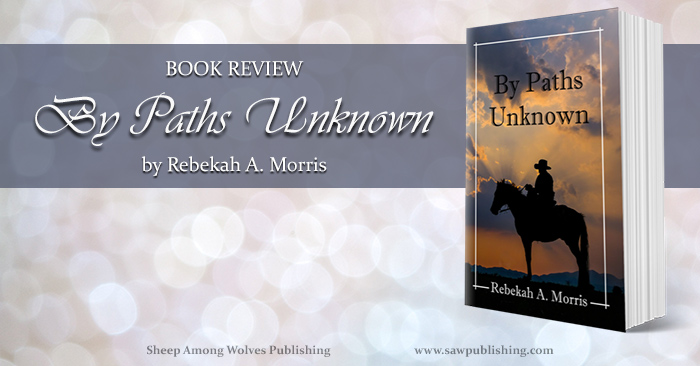 Have you ever wondered where God is leading you? Have you grappled with why the things God has allowed in your life haven't made sense?
In March, I read By Paths Unknown for the first time. It struck a chord in my heart. As the main character, Austin Sparks, struggled with these questions, and ultimately found his answers in God; my own faith was strengthened and renewed. Faith to follow God forward into the unknown paths that I am traveling—into the paths well-known to the God who has planned them for me.
"Someday you'll find the right thing, Austin. Trust in the Lord to guide you. Sometimes He leads us in shady paths where the grass is soft under our feet. Other times there are stones and rough places. Sometimes you can't see ahead because of the darkness, or the mist, but Austin," her frail hand reached out and clasped those of her son while her blue eyes searched his face, "never forget that God is already there. He knows all things."
Book Details
Title: By Paths Unknown
Author: Rebekah A. Morris
Publisher: Read Another Page Publishing
Genre: YA Christian Fiction
Number of Pages: 305
Theme: Waiting on God
Age Range: Young Adult
Source: Amazon
Summary
It wasn't a journey that he would have chosen. Life would have been much easier for Austin Sparks if he could have remained in Arkansas with a healthy Mom to care for their family. But God's plans stretched far beyond that—they included how cancer would shatter the Sparks home, an unwanted move, and the healing that God had planned for their whole family.
As you journey through this book with Austin, you will yearn for the unknowns to clear before him, rejoice in each victory, and be excited to see where his unknown path will lead.
SAW Rating System
We have recently altered our reviewing system using the model of our poetry grading worksheet. For an explanation of the new system, see our introductory post.
Total Score—72/100
Great Qualities—36/50
Plot development—6/10
Character development—8/10
Command of language—7/10
Impact of the book—8/10
Originality—7/10
Good Qualities—36/50
Innocence regarding evil—8/10
Active promotion of good—7/10
Level of spiritual challenge—8/10
Healthy view of life—6/10
Honouring God—7/10
Items of Note
Romance and morality
One character makes a slangy mention of wanting his sons to marry.
Disturbing content
One character is kicked by a horse and his injuries are described in a non-gratuitous manner.
Language
One character uses the expression "I'd swear."
When discussing a hurt ankle, a character calls it a "bum ankle."
Alcohol and drug use (includes tobacco)
No issues.
Spiritual content
No issues.
Family roles and behavior
The dad shirks his responsibilities while dealing with his grief and the children struggle with bad attitudes toward their circumstances and towards his behaviour. As a result, his neglected role is partially assumed by others. These things are not portrayed as positives and improve over the course of the book.
The four children sleep in one bedroom because of lack of rooms even though one of the two boys is in his late teens.
Mature subject matter
No issues.
By Paths Unknown—A Journey of Faith
This book was an inspiration to me to trust again to the Lord the unknown paths in my life. Whatever you may be facing, my hope is that this book will encourage you to give it over to God and follow Him—no matter where He leads you!
Looking for other books that will impact your life for God? See our review of Against the Odds: