Two Days at Windsor: A FREE Short Story from SAW Publishing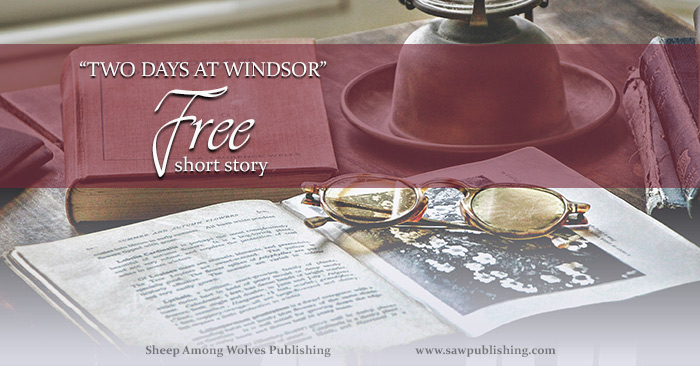 Two days at Windsor isn't a very long time to soak in a panorama of historic events. In fact, as young Hugh declares, "How uncommonly short 'a sight' is!" Far too short for everything our heroine wants to see—and yet not too short to furnish a golden lesson, if she can look through the outward events and discover the inward motivations which give them life. Royal pomp and pageantry may be the body, but it is the little glimpses of courtesy, beauty, and love which form the soul.
This true story of the Ottoman Sultan's visit to Queen Victoria in the summer of 1867 offers an intriguing glimpse into lives of the past—whether they are the lives of the royal figures who fill the foreground, or the anonymous young lady who gives us the tale. "Two Days at Windsor" is an entertaining and informative family read-aloud.
SAW Publishing's FREE Monthly Downloads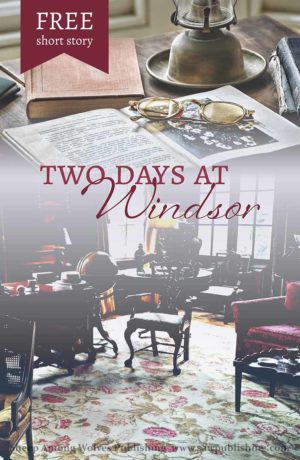 "Two Days at Windsor" is the third in our series of FREE monthly downloads, featuring good and great literature from authors and poets of past generations.
Most of the stories have been gently edited (not abridged!) to remove content that might be inappropriate for today's children, to make ambiguities in the text clearer for the 21st Century reader, or occasionally to make a brief passage flow more smoothly or effectively. Without recommending all of a featured author's publications, we hope we can introduce you to many valuable pieces of historic literature that have fallen out of general circulation in the modern world.
Each download presents either a short story or poem by a public domain author. Join us on the fourth Monday of the month for an introductory blog post, highlighting good and great qualities of the piece. Today's story is "Two Days at Windsor" by an anonymous author of the 19th Century.
Good Characteristics
While "Two Days at Windsor" contains very little direct religious teaching, it offers a precious lesson in the author's ability to see past outward trappings into what her mother describes as "the soul" of the events we witness through her eyes.
A glimpse of a golden fern amidst the luxurious bounty of a flower show, a sweet smile given by a princess to a tiny child, the amusing courtesy of a schoolboy in the midst of a crowd—each of these seemingly trifling details is a call to look deeper than the surface. And each becomes a personal treasure as we learn to rejoice in the tokens of goodness which God has spread on every side.
Great Characteristics
"Two Days at Windsor" is a lively, entertaining narrative. Written in the first person, in the form of a letter to the author's friend "Geraldine," it does an excellent job of collecting together the scattered evens of two days' sightseeing, and working them into a connected and thought-provoking story.
I can't help lamenting how absolutely anonymous the author has kept herself. Our copy of the letter is taken from an 1867 periodical, where not even a pen name appears at the end of the story. A correspondent who wrote so well at such an early age must surely have produced other tales worth reading!
Perhaps the most significant contribution of this account lies in the vivid eye-witness painting which it gives us of the era in which it occurs. "Two Days at Windsor" is a valuable and engaging addition to any unit study on the history and culture of the 1800s.
Two Days at Windsor: A FREE Download
May you be blessed and challenged to look at the great—and the small—events of your life from an eternal perspective as you read this charming narrative of the days of Queen Victoria.
You can click below to download the story, and as always, I would be happy to hear your thoughts in the comments section.
Get your FREE copy of "Two Days at Windsor."
If you are looking for other FREE short stories from SAW Publishing, see our January edition:
You might also enjoy: