That Leads, My Saviour, Up to Thee: A FREE Poetry Download from SAW Publishing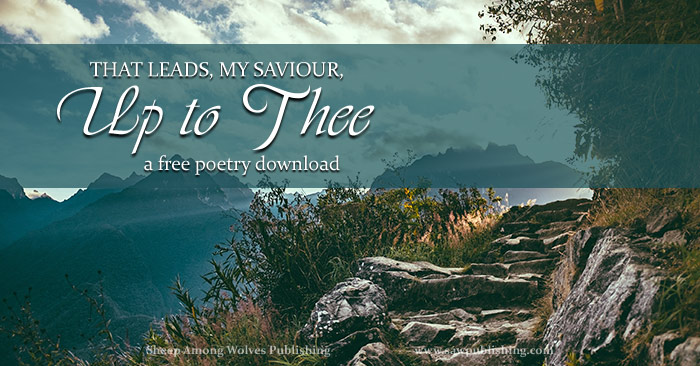 What do you visualize when you hear another Christian speak of the path "that leads, my Saviour, up to Thee"?
Do you picture yourself struggling along a rugged trail, leading through lonely wildernesses and narrow valleys? Do you picture yourself rejoicing through flower-studded meadows, with sunshine flooding over your soul? Do you picture both?
It is one of the strange facts of the Christian life, that a straight and narrow way—a rugged trail that crosses through the valley of the shadow of death—is consistent with a Good Shepherd who leads His children through green pastures and beside still waters. In today's download, 19th century novelist and poet Harriet Mozley captures this seeming conundrum, as well as a hint to its solution.
SAW Publishing's FREE Monthly Downloads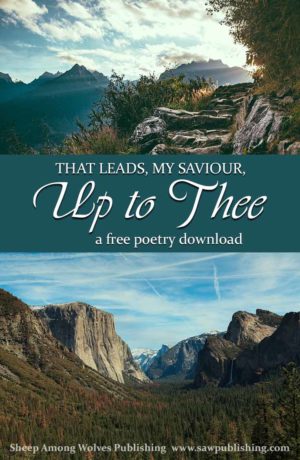 As we have already mentioned in previous posts during the calendar year of 2020 SAW Publishing is offering FREE monthly downloads showcasing good and great literature from the authors of past generations. The short stories in this series are for the most part geared towards child/family reading, while the poems are more on a level with high school scholars or general students of poetry.
In evaluating the poems offered in these downloads, we are using our good and great poetry grading worksheet. This tool was developed by SAW Publishing to facilitate simple, consistent, percentage-based grading of a wide range of poems and poetry assignments. A download of our grading of "That Leads, My Saviour, Up to Thee" is available at the bottom of this post.
We are also following our standard literature model by highlighting a few good and great characteristics that stand out in this poem.
Good Characteristics
I was first introduced to this poem in the context of a question that often troubles young people growing up in healthy Christian homes: why have we been given so many blessings—and can a bright, happy life be a safe one, from a spiritual perspective?
"That Leads, My Saviour, Up to Thee" does a good job of highlighting this under-explored concept. Without embracing either a prosperity gospel or a model of asceticism, she reminds us that outward circumstances—even when they include situations of great suffering or trial—are not a guarantee of a faithful Christian life.
In her oft-repeated refrain, she gently points out that the only really safe course is simply and unvaryingly to follow in the path that leads up to our Saviour—neither shrinking from the troubles that may come along the way nor tormenting ourselves with doubt if we find blessings on every hand.
Great Characteristics
"That Leads, My Saviour, Up to Thee" has the rare distinction of being a poem of absolutely faultless rhyme. This feat is doubly impressive when we consider that every single line ends with a rhyming word (instead of the fairly common pattern of every other line rhyming). The author has even further confined herself by committing to the final couplet always ending with the word "Thee"—meaning that the author has to construct six different lines to rhyme with this single syllable.
I also enjoy the flexibility with which the Harriet Mozley has shaped these concluding couplets. The final phrase is always "my Saviour, up to Thee." The imagery of a path is directly included in five out of the six couplets, while the word "lead" in one form or another appears in every one. Within this framework,  Mrs. Mozley has done a good job of drawing in various ideas and summarizing the specific content of the individual verse—making the closing lines a an ever-varying repetition of the keynote of the poem.
"That Leads, My Saviour, Up to Thee:" A FREE Download
Whether you are facing mighty mountains, or walking beside the still waters, may this poem be a strengthening reminder that the journey is in your Saviour's Hands!
"What matter,—whether through delight,
Or led through vale of tears,
Or seen at once, or hid from sight,
The glorious way appears;
If step by step the path we see,
That leads, my Saviour, up to Thee!"
Get your FREE download of "That Leads, My Saviour, Up to Thee" by Harriet Mozley
Download SAW Publishing's Grading Sheet of "That Leads, My Saviour, Up to Thee"
If you are looking for more FREE poetry downloads from SAW Publishing, see our July post: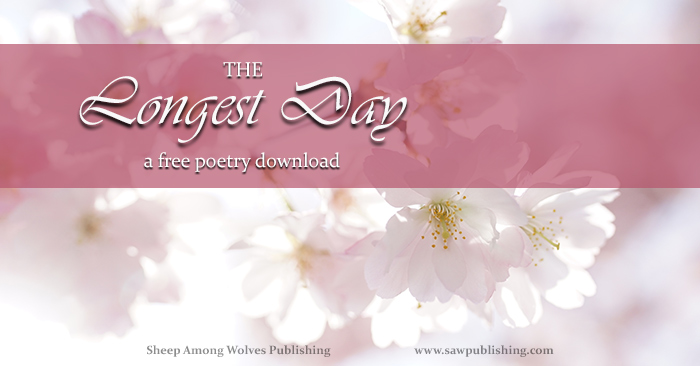 You might also enjoy: