The Longest Day: A FREE Poetry Download from SAW Publishing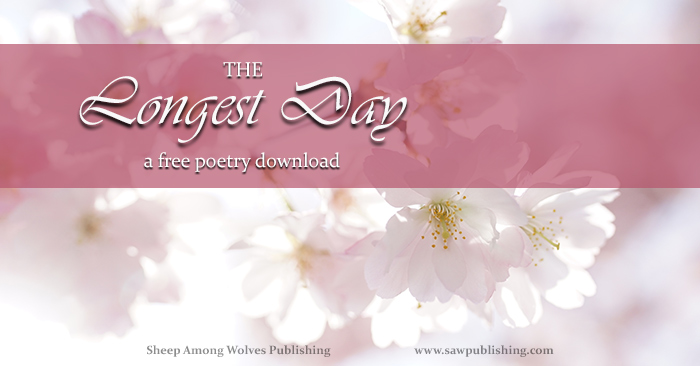 Did you see the sun go down last night? Did you realize that it marked a turning point in the calendar? The 21st of June happens to be the longest day of the year. For much of my life I paid very little attention to the longest day. My associations with the concept were divided between new-age summer solstice celebrations and Shakespeare's A Midsummer Night's Dream. Neither connotation could be strictly classed as good and great.
Then I came across another English classic—by an author almost as widely accredited as Shakespeare himself—which puts an entirely new slant on the concept of the longest day of the year. The classic was William Wordsworth's "The Longest Day," and it is the poem I want to share with you in this month's FREE poetry download.
SAW Publishing's FREE Monthly Downloads
As we have already mentioned in previous posts during the calendar year of 2020 SAW Publishing is offering FREE monthly downloads showcasing good and great literature from the authors of past generations. The short stories in this series are for the most part geared towards child/family reading, while the poems are more on a level with high school scholars or general students of poetry.
In evaluating the poems offered in these downloads, we are using our good and great poetry grading worksheet. This tool was developed by SAW Publishing to facilitate simple, consistent, percentage-based grading of a wide range of poems and poetry assignments. A download of our grading of "The Longest Day" is available at the bottom of this post.
We are also following our standard literature model by highlighting a few good and great characteristics that stand out in this poem.
Good Characteristics
As I mentioned in opening this post, one of the things which I appreciate about Wordsworth's poem is that it approaches the longest day of the year from a perspective consistent with a Christian worldview. "The Longest Day" is not a celebration of daylight, or of summer, or of "Mother Earth." It is instead a compelling challenge to "Remember now thy Creator in the days of thy youth." (Ecclesiastes 12:1)
Wordsworth pensively captures the realization that after June 21st, even as the summer continues to flourish, each day is growing progressively shorter, each is
"Tending to the darksome hollows
Where the frosts of winter lie."
None of us can change this fact. It is the result of an unalterable natural law. But Wordsworth carries the idea closer to home when he points out that our wise Creator has ordained a similar
". . . gradual declination
To the life of human kind."

This too is an unalterable fact. But as Wordsworth will go on to point out, we have a choice in how we respond. Will we live in denial of an end to our earthly life? Or will we choose to face—and prepare—for eternity today?
Great Characteristics
Pointing out a single great characteristic in a masterpiece like "The Longest Day" almost seems presumptuous. If you decide you want me to be presumptuous enough to try it, then I would have to say that the thing which I enjoy most about this poem is the smoothness of the lines.
They roll along absolutely effortlessly, as if the author just let his thoughts float gently out onto the paper and they just happened to come in a nice lilting metre and almost flawless rhyme. Admittedly that kind of "just happened" has a way of only "happening" to remarkably skilled poets—but that's probably beside the point. The effect is enhanced, even while the literary feat is increased, by the pair of double rhymes (rhymes of two syllables, such as arbour—harbour, fetters—debtors) in each verse.
Take the time to study the word pictures as you read this poem. The light, floating cadence can almost carry you past without taking in the images, but they are well worth the effort of internalizing. The exercise of paraphrasing the descriptions in prose might be very helpful if you are studying this poem as part of an English course. Such an exercise forces you to delve into the images that are being invoked.
"The Longest Day:" A FREE Download
Wordsworth's "The Longest Day" is a poem to include in any high school curriculum. It is a masterpiece from the pen of one of the most celebrated of English writers—and it is a poem that is good as well as great.
If you haven't read it before, don't miss out on this classic any longer. If you are already familiar with it, then join me in what is becoming an annual tradition, and take another look at this powerful poem as we again pass the marker of the longest day of the year.
Get your FREE download of "The Longest Day" by William Wordsworth
Download SAW Publishing's Grading Sheet of "The Longest Day"
If you are looking for more FREE poetry downloads from SAW Publishing, take a look at our April post: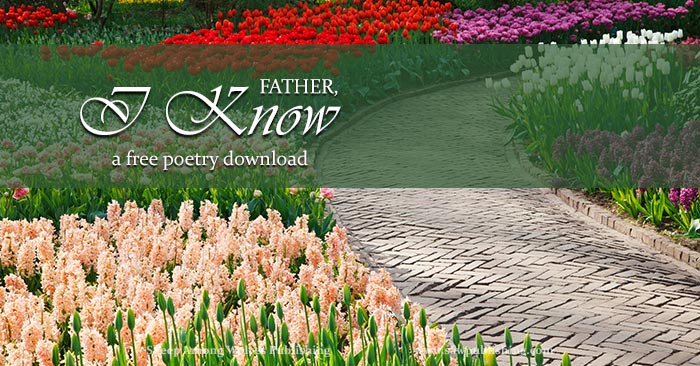 You might also enjoy: