Watercress: A FREE Short Story from SAW Publishing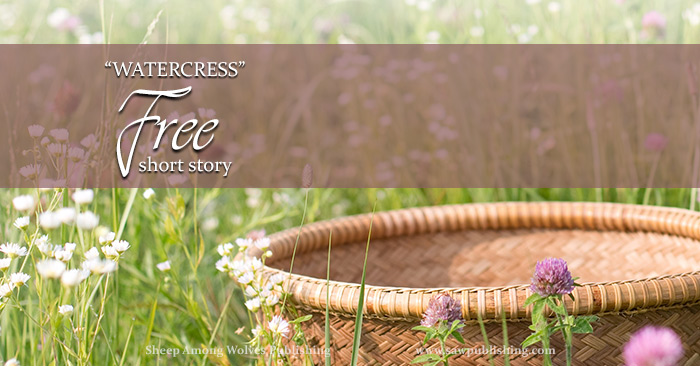 Watercress. Does God actually care about something as trivial as watercress? Would He really mind if a struggling street vendor called it "the best watercress"—"the finest in town"? Even if it had grown a little wilted while it sat in his basket all day long?
We all face moments when our integrity is put to the test. Not all of them are moments when we meet with magnificently big temptations. Sometimes they are moments when we are just tempted to exaggerate—about something as insignificant as a bunch of watercress.
It is at moments like these that our real character shows itself—moments like the one captured in the 1853 tale "Watercress" by Samuel Prout Newcomb.
SAW Publishing's FREE Monthly Downloads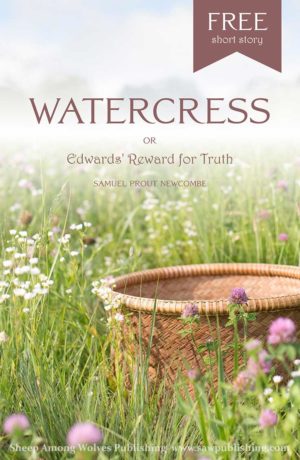 "Watercress" is the fifth in our series of FREE monthly downloads, featuring good and great literature from authors and poets of past generations.
Most of the stories have been gently edited (not abridged!) to remove content that might be inappropriate for today's children, to make ambiguities in the text clearer for the 21st Century reader, or occasionally to make a brief passage flow more smoothly or effectively. Without recommending all of a featured author's publications, we hope we can introduce you to many valuable pieces of historic literature that have fallen out of general circulation in the modern world.
Each download presents either a short story or poem by a public domain author. Join us on the fourth Monday of the month for an introductory blog post, highlighting good and great qualities of the piece. Today's story is "Watercress" by 19th Century author and educationalist, Samuel Prout Newcomb.
Good Characteristics
I really like the fact that the moral of "Watercress" challenges readers to look deeper than the surface as they evaluate the truthfulness of their words and actions.
Short stories often have over-simplified morals, that paint characters with a very black and white brush (to use a charming mix of metaphors). I appreciate that Samuel Prout Newcomb has created a tale in which truthfulness is defined as something more than abstaining from deliberate lies—and in which a good and likeable character still faces the temptation to deviate from the truth.
In a world that is appallingly and overwhelmingly tempted to exaggeration (hey, wait a minute!)—okay, maybe we'd better say, in a world where exaggeration is a common failing, "Watercress" is a story with a valuable message about telling the truth, and no more than the truth, no matter how much is at stake.
Great Characteristics
The most novel feature of this story is the fact that it's written in a script format. Quite honestly, I hesitated about publishing it that way, since I personally do struggle to read a script dialogue aloud.
However, I liked the story. As I mentioned above, I liked its message. I also liked the vocabulary. (There's probably room for a whole Victorian vocabulary study on just the object words!) And at the end of the day, I felt like the author had the right to tell the story in his own way.
Then the full possibilities of the format started to occur to me. "Watercress" needs practically no alterations to turn it into a very workable little skit or play. It can also be read aloud in a group setting, with each student taking one or more roles. (Either the teacher or a strong reader should have the part of "Edwards" since he has substantially more dialogue than the other characters.) The text of "Watercress" has much broader possibilities, for the very reason that it is written in an unconventional form.
Watercress: A FREE Download
If you are looking for a vividly Victorian glimpse into the value—and responsibility—of truthful language, then "Watercress" is a story you will enjoy! Join Edwards, a struggling entrepreneur with more watercress plants than he can sell in a morning, to discover both the material and the spiritual value of a dependable word.
To download your copy of "Watercress" by Samuel Prout Newcomb, click the link below.
Get your FREE copy of "Watercress."
If you are looking for other FREE short stories from SAW Publishing, see our May edition: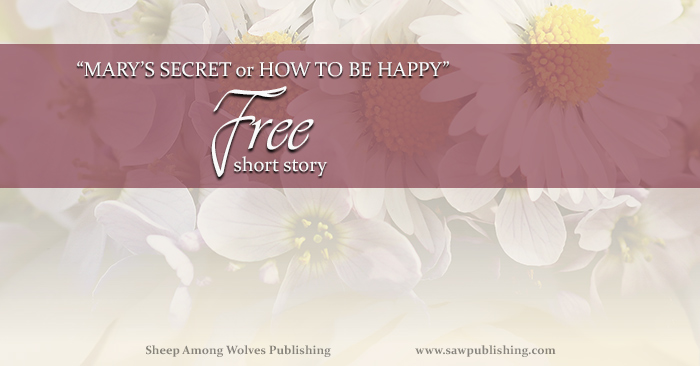 You might also enjoy: