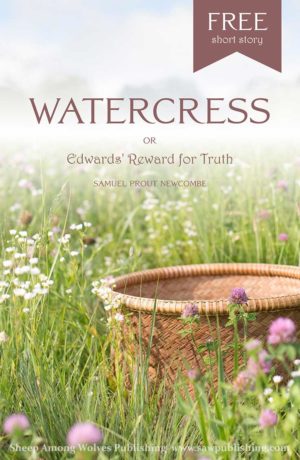 Samuel Prout Newcombe
Does God actually care about something as trivial as watercress? Would He really mind if a struggling street vendor called it "the best watercress"—"the finest in town"? Even if it had grown a little wilted while it sat in his basket all day long?
We all face moments when our integrity is put to the test. Not all of them are moments when we meet with magnificently big temptations. Sometimes they are moments when we are just tempted to exaggerate—about something as insignificant as a bunch of watercress.
Join Edwards, a struggling entrepreneur with more watercress plants than he can sell in a morning, to discover both the material and the spiritual value of a dependable word.
Watercress is the fifth story in SAW Publishing's ongoing series of remastered historical tales.