Fifty Hands-On Projects for Early Teens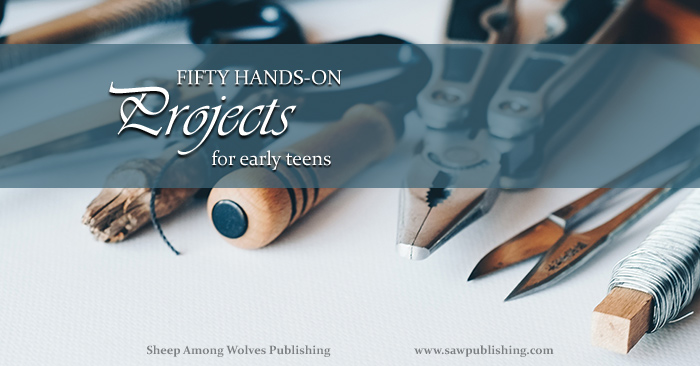 We all recognize the fact that hands-on projects are a wonderful idea. They encourage creativity. They keep children happy and occupied. They build an appetite for productive and constructive pastimes throughout life.
But as kids transition from childhood to adulthood, finding hands-on projects becomes a little more complicated than googling a new craft idea or pulling a box of sidewalk chalk out of the garage. Where do you turn for achievable and fulfilling hands-on projects suited to children who aren't really children anymore?
Fifty Hands-On Projects for Early Teens
Today's Timeless Tip from Educators of the Past comes to us from Myron Garfield Burton and Ida Robinson Burton. The Burtons were early-20th Century educators and the authors of companion volumes School Sewing Based on Home Problems and Shop Projects Based on Community Problems.
Both of these textbooks sought to teach practical handwork skills through a course that would combine a fairly systematic layout with an emphasis on projects that were relevant to students in daily life. The combined volumes offer a total of 120 detailed projects, with variations that send the complete options into multiple hundreds. I have highlighted twenty-five of the most currently relevant from each book—giving us a total of 50 hands-on project for early teens.
A Couple of Notes
Woodwork and sewing techniques, like many other things, have seen various changes in the past hundred years. I have included links to the original instructions for each project. However, while many materials and processes have remained relevant, some alterations may be necessary to adapt these projects to modern standards and conditions.
Parental oversight is strongly recommended, particularly when using sharp tools!
As always, this Timeless Tip aims at highlighting useful principles from educators of past generations. It is not a recommendation or review of the author's complete work.
Woodwork Projects
(In approximate order of difficulty.)
Needlework Projects
(In approximate order of difficulty.)
Growing with Hands-On Projects
These lists are far from exhaustive!  By the time your early teen has worked through a fair sample of the projects suggested, they will probably be able to come up with many other ideas on their own.
Encourage your children to experiment with hands-on projects. Don't be afraid of wasting time or materials. The investment will be more than repaid by their growing confidence and ability. The hands-on skills your children learn now will be a blessing to them throughout their life.
Looking for more ways to keep your kids busy over the summer? See our previous post: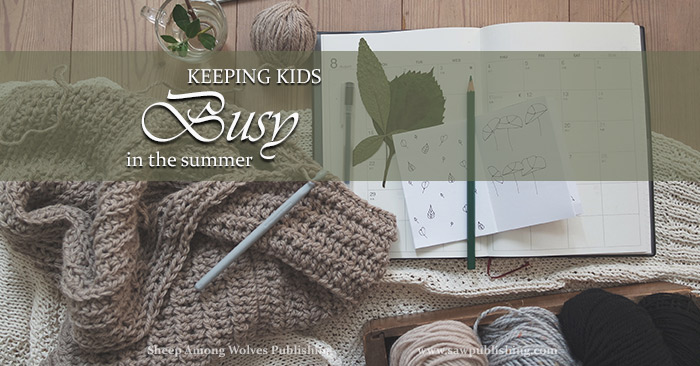 You might also enjoy: