The Hymns of American History-The Early Settlers (1600s)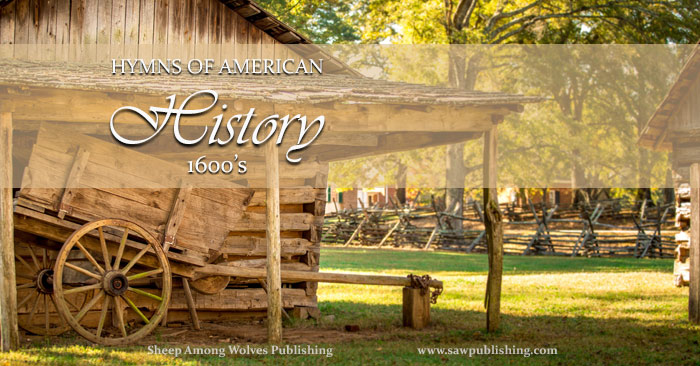 As the European explorers pioneered along the newly discovered coast, and delved into the forests and plains which lay beyond it, they were quickly followed by a wave of settlers who desired not only to explore, but to build upon the American continents.  Different immigrants came for different reasons.  Some were seeking to improve their lot in life.  Others were drawn by the vast tracts of land available in America.  Many came in search of religious freedom, and the ability to worship God without persecution.
To all of these people, America, with its vast resources, its acres upon acres of uncultivated land, its promise of religious liberty, must have seemed a dominion of boundless potential.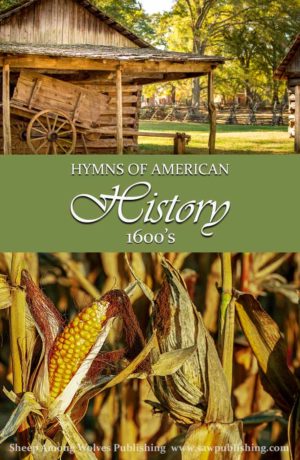 One fact which we should not pass over, is the note that this land was not actually unclaimed.  The explorers and settlers found the Native Americans already occupying it.  We do not have room to enter into this subject in full, but lest we should draw too rose-coloured a picture, it is right to remember that discovering America did not give Europe the right to possess America, when it was already occupied by others.
The age of American settlement is too broad for us to easily assign it a date.  Colonies had been planted before the 1600's began, and they continued—perhaps we might almost say they still continue—indefinitely.  In like manner, all who dwelt in colonies from their first institution onward may be called colonial.  But the Colonial Era has come to stand very definitively for the way of life prevalent in America in the 1700's.  And so I have highlighted the 1600's as the period of the Early Settlers.
Today's hymn is by Martin Rinkart: Now Thank We All Our God.  It was written in 1636, and translated by Catherine Winkworth in 1856.
Now Thank We All Our God
Now thank we all our God,
with heart and hands and voices,
Who wondrous things has done,
in whom this world rejoices;
Who from our mothers' arms
has blessed us on our way
With countless gifts of love,
and still is ours today.
O may this bounteous God
through all our life be near us,
With ever joyful hearts
and blessèd peace to cheer us;
And keep us in His grace,
and guide us when perplexed;
And free us from all ills,
in this world and the next!
All praise and thanks to God
the Father now be given;
The Son and Him who reigns
with Them in highest Heaven;
The one eternal God,
whom earth and Heaven adore;
For thus it was, is now,
and shall be evermore.
Isn't it amazing to picture the early settlers, separated from us by time, by surroundings, by culture, perhaps even by language, and yet singing the very same hymns we know and love today?  Some other hymns from the 1600's that are still familiar today include:
"Let Us With A Gladsome Mind," by John Milton (1608–1674).
"Praise to the Lord, The Almighty," by Joachim Neander (1621–1718).
"If Thou But Suffer God to Guide Thee," by Georg Neumark (1621–1681).
"O Sacred Head Now Wounded," by Paul Gerhardt (1607-1676).
"Jesus Thy Boundless Love To Me," by Paul Gerhardt (1607-1676).
"The Psalms of David in Metre," including the 23rd Psalm: "The Lord's My Shepherd" (1650).
"Lord Jesus Christ, Be Present Now," by Anon. (1651).
"All Praise to Thee, My God, This Night," by Thomas Ken (1674).
"Through All The Changing Scenes of Life," from Tate and Brady's New Version Of the Psalms (1696 & 98).
"Fairest Lord Jesus," from Münster Gesangbuch (1677).
"Ah, Holy Jesus," by Johann Heermann (c. 1630).
As always, we would love to hear any other hymns you know of from this era.
For the next chapter of Hymns of American History please see the following:
More Hymns of American History: