Hymns of American History – America in the 20th Century (1900's)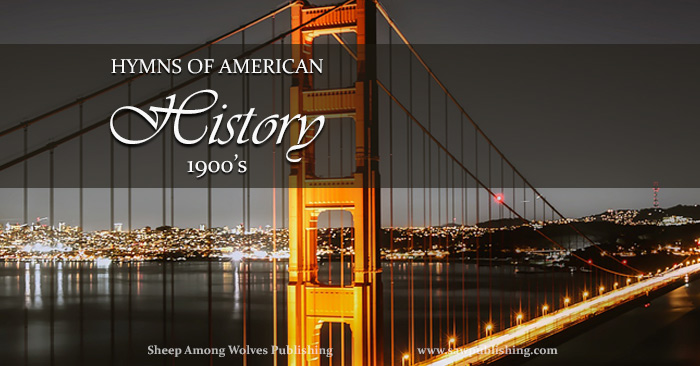 As we come closer to the current date, we leave behind us the era of really great hymn writing.  But despite overall trends, as we have seen throughout this series, there are generally a few good hymns to be gleaned from all times of history, and the 1900's are no exception.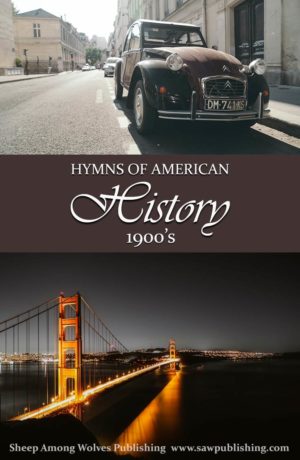 The United States in the 20th century bridges the gap from historical America to the present.  It saw the changes and inventions, improvements and failures which transformed the western world into what it is today.
This week's hymn is one which I was going to include last week, taking it for granted that it was from the 1800's.  At the last minute I thought, "I'd better check the exact date for that," and discovered it was not written until 1907.  In fact, it did not appear in print until four years later, when in was published in both the Presbyterian Hymnal and Poems of Henry van Dyke.  Set to the tune of Beethoven's Ode to Joy (1824), Joyful, Joyful, We Adore Thee is one of the best hymns which have appeared in the last 110 years of American history.
Joyful, Joyful, We Adore Thee
Joyful, joyful, we adore Thee,
God of glory, Lord of love;
Hearts unfold like flowers before Thee,
Opening to the sun above.
Melt the clouds of sin and sadness;
Drive the dark of doubt away;
Giver of immortal gladness,
Fill us with the light of day!
All Thy works with joy surround Thee,
Earth and heaven reflect Thy rays,
Stars and angels sing around Thee,
Center of unbroken praise.
Field and forest, vale and mountain,
Flowery meadow, flashing sea,
Singing bird and flowing fountain
Call us to rejoice in Thee.
Thou art giving and forgiving,
Ever blessing, ever blessed,
Wellspring of the joy of living,
Ocean depth of happy rest!
Thou our father, Christ our brother,
All who live in love are Thine;
Teach us how to love each other,
Lift us to the joy divine.
Mortals, join the happy chorus,
Which the morning stars began;
Father love is reigning o'er us,
Brother love binds man to man.
Ever singing, march we onward,
Victors in the midst of strife,
Joyful music leads us sunward
In the triumph song of life.
Also among the hymns of the 20th century are:
"This Is My Father's World," by Maltbie D. Babcock (1858–1901).
"May the Mind of Christ My Saviour," by Kate B. Wilkinson (1859-1928).
"Blessed Saviour, We Adore Thee," by B.B. McKinney (1886-1952).
"Great Is Thy Faithfulness," by Thomas O. Chisholm (1866-1960).
"Let All Things Now Living," by Katherine K. Davies (1892-1980).
"Praise Ye, Praise Ye The Lord," from The Psalter (1912).
"How Great Thou Art," by Stuart K. Hine (1899–1989).
"God of Grace, and God of Glory," by Harry E. Fosdick (1878–1969).
"I Will Abide in Thy Dwelling Place," by John J. Overholt (1918-2000).
And as always, we would love to hear of any good, doctrinally sound hymns which you have found from this period of history!
More Hymns of American History: