The Hymns of American History – Colonial America (1700's)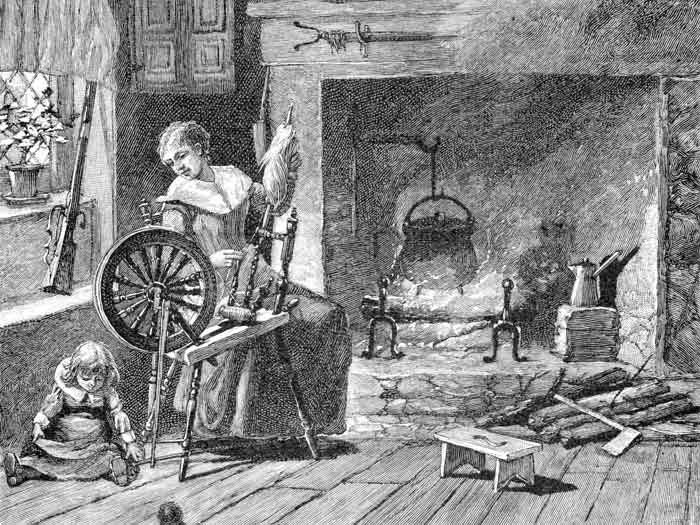 As more and more settlers crossed the Atlantic to establish new homes in America, the land which had once been endless miles of untamed forest was transformed into a network of bustling cities and productive farmland.  The American colonies grew from woodland clearings and log palisades into cobbled streets and busy wharves.  A population which once numbered hundreds had swelled into hundreds of thousands by the beginning of the 1700's.  It continued to increase throughout the century until it reached just under four million in 1790, and had multiplied 15 times in 90 years.
The Colonial Era was a distinctive period in American history.  It's clothing, architecture, and way of life all give it a unique flavour in the annals of U.S. history.  The Christians of this era enjoyed a wealth of outstanding hymns which are both well-written and doctrinaly solid.  The composers of the 1700's have likewise left us a great musical legacy in the hymn tunes which they wrote or arranged.
The Colonial Era was technically terminated by the Revolution in 1776, but its culture extended for some time further.  For the purposes of this article, I have included hymns written anywhere in the 18th century.
Picking just one hymn to feature out of such a host of outstanding contributions is not an easy task.  Our choice today is by Isaac Watts: I Sing the Mighty Power of God.  Please see the list below for just a tiny selection of the great hymns written in the 1700's.
I Sing The Mighty Power of God
I sing the mighty power of God,
that made the mountains rise,
That spread the flowing seas abroad,
and built the lofty skies.
I sing the wisdom that ordained
the sun to rule the day;
The moon shines full at God's command,
and all the stars obey.
I sing the goodness of the Lord,
Who filled the earth with food,
Who formed the creatures through the Word,
and then pronounced them good.
Lord, how Thy wonders are displayed,
where'er I turn my eye,
If I survey the ground I tread,
or gaze upon the sky.
There's not a plant or flower below,
but makes Thy glories known,
And clouds arise, and tempests blow,
by order from Thy throne;
While all that borrows life from Thee
is ever in Thy care;
And everywhere that man can be,
Thou, God art present there.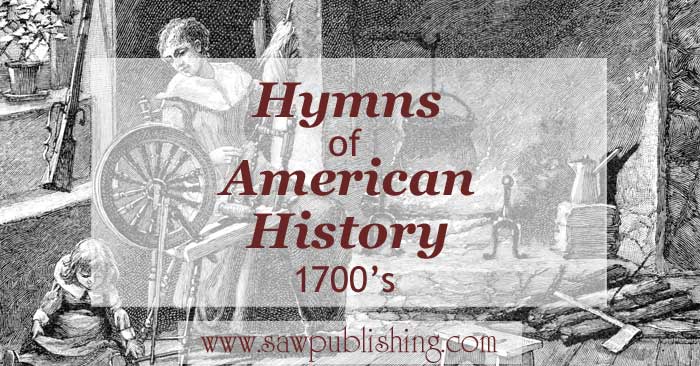 Here are a few more of our favourites from the Colonial Era.  This list includes only a few of the best-known hymns and hymn writers.  We would love to hear any other titles you enjoy.  Just leave a comment in the section below.
Alas! And Did My Saviour Bleed
Jesus Shall Reign
Begin, My Tongue, Some Heavenly Theme
Joy to the World
and many others, by Isaac Watts (1674-1748)
Ye Servants of God, Your Master Proclaim
Rejoice The Lord is King
Christ Whose Glory Fills the Skies
O For a Thousand Tongues to Sing
Hark! The Herald Angels Sing
Christ, the Lord, Is Risen Today
and many others, by Charles Wesley (1707-1788)
Jesus, Thy Blood and Righteousness by Nicolaus L. Zinzendorf (1700-1760), translated by John Wesley (1703-1791)
While Shepherd's Watched Their Flocks by Nahum Tate (1652-1715)
Amazing Grace by John Newton (1725-1807)