Hymns of American History – The United States in the Early 1800's (1800-1850)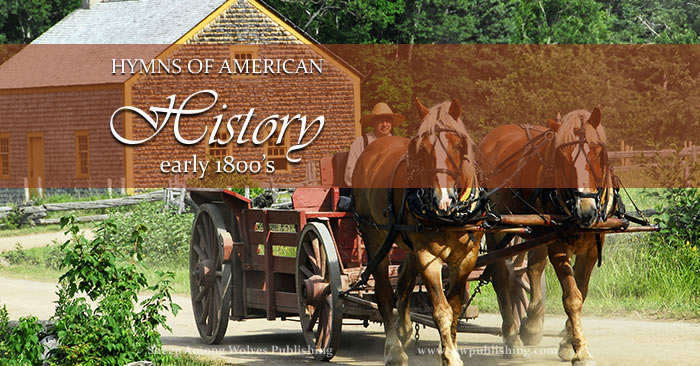 The 19th century was a time of bustling activity.  In no quarter of the globe was this more true than in America.  The incredible changes which fifty years worked in this period of history makes it difficult for us to cover the entire century in one post.  I have divided it somewhat arbitrarily into Early and Late 1800's, intending to cover about fifty years in each article.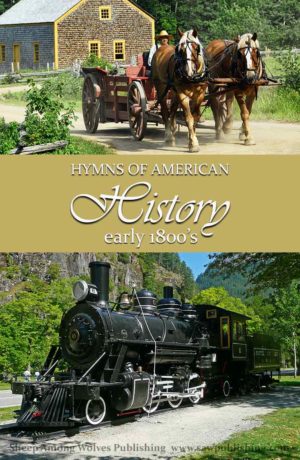 The word progress might be taken as a synopsis of the 19th century.  We may agree or disagree with the overall benefits of some of this progress, but we cannot deny that it was a prevailing theme through the 1800's.  The use of first steam and then electric power, for manufacturing, for transportation, and for communication, revolutionized the daily lives of millions.  The constant wave of settlement, sweeping ever farther westward, rapidly enlarged America's frontier.  The church had less to guard against persecution, and more to guard against prosperity, than it had in centuries.
Personally, I prefer the pre-1800's hymns.  They are fewer in number, but they comprise some of the best that can be found.  This being said, there are vast archives of hymns from the 19th century to choose from.  Today we take a look at some of those written in the first fifty years.
As the United States continued to grow, we see more hymns written by American writers.  Our featured hymn today is by New Jersey born George W. Doane (1799–1859).
Softly Now the Light of Day
Softly now the light of day
Fades upon my sight away;
Free from care, from labor free,
Lord, I would commune with Thee.
Thou, whose all pervading eye
Naught escapes, without, within,
Pardon each infirmity,
Open fault, and secret sin.
Soon for me the light of day
Shall forever pass away;
Then, from sin and sorrow free,
Take me, Lord, to dwell with Thee.
Thou who, sinless, yet hast known
All of man's infirmity;
Then, from Thine eternal throne,
Jesus, look with pitying eye.
A few other hymns of the early 1800's include the following:
"O Worship the King," by Sir Robert Grant (1785-1835).
"Praise the Lord, His Glories Show," by Henry Francis Lyte (1793-1847).
"Abide With Me," by Henry Francis Lyte (1793-1847).
"New Every Morning Is the Love," by John Keble (1792-1866).
"Sun of My Soul," by John Keble (1792-1866).
"Come, Christians, Join to Sing," by Christian H. Bateman (1813-1889).
"Holy, Holy, Holy," by Reginald Heber (1783-1826).
"Brightest and Best," by Reginald Heber (1783-1826).
"Stand Up And Bless The Lord," by James Montgomery (1771–1854).
"Angels From the Realms of Glory," by James Montgomery (1771–1854).
"Silent Night," by Josef Mohr (1792–1848).
"Wake The Song of Jubilee," by Leonard Bacon (1802–1881).
Once again, this is only a small selection of many hymns which appeared during the years 1800-1850.  We would love to hear what hymns from this period you enjoy.  Just use the comments section below.
For the next chapter of Hymns of American History please see the following: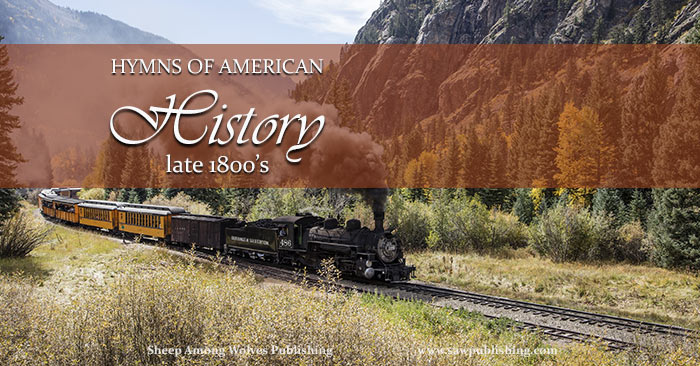 More Hymns of American History: