The Hymns of American History – Columbus Discovers America (1400's)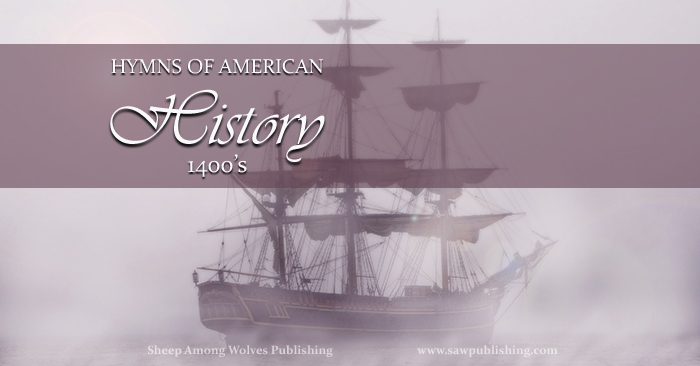 Although the Vikings had proven that it was possible to reach land to the west of Europe, they do not appear to have followed up their discovery with trade or colonization.  By the time Christopher Columbus (1435-1506) set out to seek a new route to India, America was still unknown to Europe.  Columbus was not the first man to discover America.  But he was the first European to discover a route across the Atlantic, and thereby he opened the door for the history of America, as we know it today.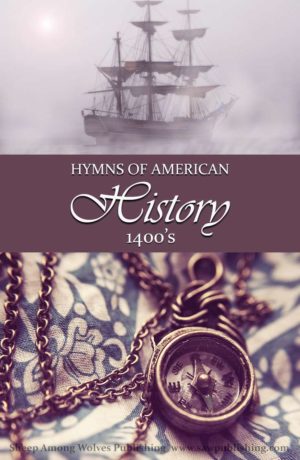 Sadly, I had more difficulty in finding a hymn for the Columbus era, than I did for that of the Vikings.  Very, very few of the hymns commonly sung today date from the 1400's.  The great explosion of hymns did not appear until after Columbus' death.  As I have said before, the history of the hymns we are generally familiar with today corresponds wonderfully with American history.  But in the years before Columbus sailed a lull seems to have come over the established church, while groups such as the Anabaptists were under persecution which rendered the transmission of new hymns difficult.  In fact, the oldest Anabaptist hymnal was neither written nor printed until the 1500's.
For this reason, most of the hymns I have listed today were written several hundred years before Columbus.  Christians of his day would have had access to them, even though they were not written in his time.  However, as if to show that even in the darkest hour God's light is never lost, I have succeeded in finding a hymn which I had personally never heard before, but which was indeed written in the 1400's.  It is strikingly by an unknown author.  Our English translation was made in 1854 by Benjamin Webb.  It runs as follows:
O Love, How Deep
O love, how deep, how broad, how high,
It fills the heart with ecstasy,
That God, the Son of God, should take
Our mortal form for mortals' sake!
He sent no angel to our race
Of higher or of lower place,
But wore the robe of human frame
Himself, and to this lost world came.
For us baptized, for us He bore
His holy fast and hungered sore,
For us temptation sharp He knew;
For us the tempter overthrew.
For us He prayed; for us He taught;
For us His daily works He wrought;
By words and signs and actions thus
Still seeking not Himself, but us.
For us to wicked men betrayed,
Scourged, mocked, in purple robe arrayed,
He bore the shameful cross and death,
For us gave up His dying breath.
For us He rose from death again;
For us He went on high to reign;
For us He sent His Spirit here,
To guide, to strengthen, and to cheer.
To Him whose boundless love has won
Salvation for us through His Son,
To God the Father, glory be
Both now and through eternity.
A few other hymns which as I said above were written before Columbus sailed, and which he might perhaps have known, include:
"O Sacred Head Now Wounded," by Bernard of Clairvaux (1091-1153).
"Jesus Christ Is Risen Today," from a Bohemian Latin song (14th century).
"The God of Abraham Praise," by Daniel ben Judah (c. 1400s).
"O Come, O Come, Emmanuel," by Anon. (1100s).
"O Sacred Head Now Wounded," by Bernard of Clairvaux (c. 1153).
"All Creatures of Our God and King," by Francis of Assisi (1182-1226).
Note: we like this last hymn, but omit the forth verse about "mother earth".  I sometimes wonder if part of the meaning of this line may have been altered in translation.
Once again, if you know of any hymns from the 1300 or 1400's, I would be so happy to hear from you.  I am already enjoying the new songs which I have found as a result of these blog posts, and I always love to learn more!
For the next chapter of Hymns of American History please see the following: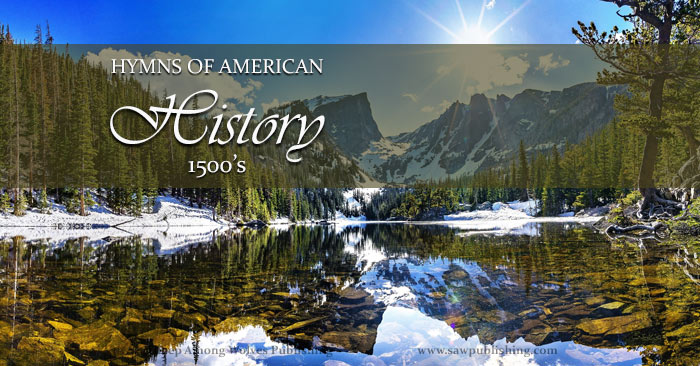 More Hymns of American History: