As Good as It Goes: Spiritual Excellence in Fiction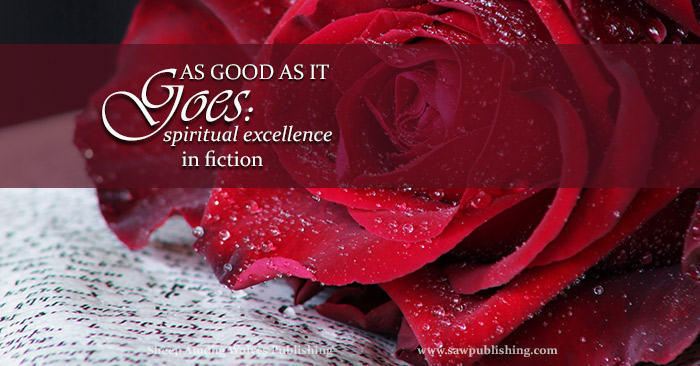 Spiritual excellence in fiction is something we at SAW Publishing are passionate about!
We define good books—spiritually excellent books—as literature that is "wise unto that which is good, and simple concerning evil."
That's what a good book looks like—but why is it valuable?
Today I want to delve into the realm of spiritually excellent books—in particular, spiritually excellent fiction—and explore three ways that good books make a difference: in my life—and in yours.
Good Books Teach Spiritual Excellence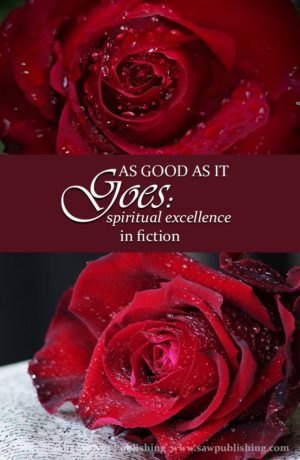 We're all familiar with the somewhat blunt observation that "you are what you eat."
This is true, in a certain way, scientifically and biologically. It's true in a still more striking context when we are talking about the food we feed our minds. Good fiction feeds the brain with a wholesome food: the powerful nourishment of spiritually excellent teaching.
We all need this kind of teaching. Teaching that is wise about good things. Teaching that is simple concerning evil things. Teaching that points us to Christ and helps us to live as His children. And this is exactly the kind of teaching that good books contain!
Good Books Model Spiritual Excellence
Spiritual excellence in fiction extends beyond direct teaching.
I would venture to suggest that the indirect examples in good books have an even more profound impact that the direct teaching. Practice is always stronger than precept. As an early teen, struggling to create a Christian girlhood that sometimes seemed to be without a single living example, I can never be thankful enough for the faithful models of young-ladyhood who lived in the pages of the books I loved.
Good fiction confers an inestimable advantage on its own generation—and the generations to come—by the spiritual excellence which it not only teaches but models.
Good Books Inspire Spiritual Excellence
"If anybody else had told me that, I wouldn't have listened!"
Have you ever been able relate to the above sentiment, when an author you love and trust—or more likely, a character in the author's book that you love and trust—has just given you a particularly unpalatable and equally necessary bit of truth?
For some reason, our hearts are very open to the inspiration that comes from good fiction. "Go, and do thou likewise" is a response that comes naturally in the wake of spiritually excellent books.
That fact is probably at the core of the fruit which good books continue to bear, long after their writers have passed on to Heaven—fruit which they will continue to bear throughout eternity.
As Good as it Goes: Seeking Spiritual Excellence in Fiction
Good books are worth the commitment. They are worth seeking out. They are worth reading. They are worth meditating on. They are worth loving.
I've given you three reasons that I value spiritual excellence in fiction. They aren't necessarily the only three reasons. I would love to hear why you love good books, in the comments section below!
For a more detailed look at how SAW defines spiritual excellence in literature, see last year's post: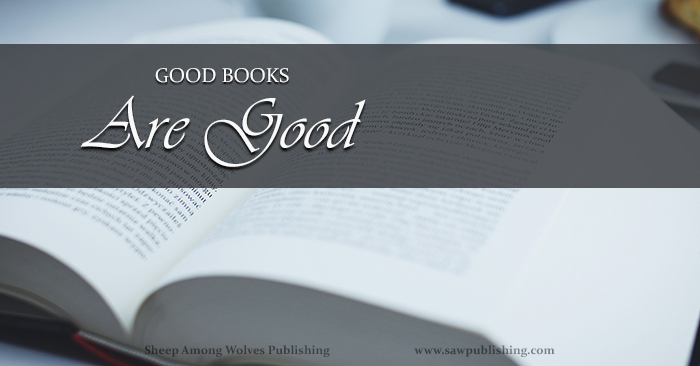 You might also enjoy: