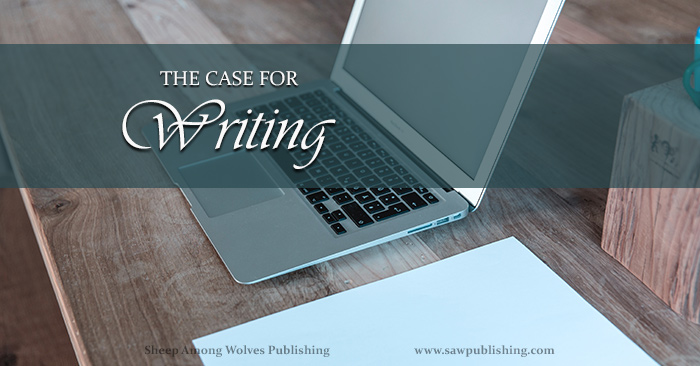 When the first generation of parish schools sought to bring education to working class girls, they taught three subjects: reading, needlework, and catechism. Conspicuous by absence was the art of writing.
Apparently, in the eyes of early public educators, there just wasn't enough of a case to teach writing. Writing was an unnecessary and time-wasting accomplishment for young women who would have to earn a living. What did a servant need writing for, anyway? Teach them to write, and they would fritter away precious hours scribbling rubbish.
Today, the case for writing is at the bar once again. We all agree that every student has the right to write—but do we actually think it's all that important? Whether we are talking about handwriting—or composition—or creative literature—we live in a world that is progressively undervaluing the ability to write.
But writing is still important! Let's take a look at three foundational arguments that support the case for keeping writing in our school curriculum.
1) Writing Facilitates Communication
As human beings, we have a deep-seated need to communicate. While this is a need that can be filled orally, written communication has several distinct values.
Written communication reaches father than oral communication.
Written communication endures longer than oral communication.
Written communication develops clear communication.
Not only do written words travel further and last longer than spoken words, but precise vocabulary, sound sentence structure, and well-organized thoughts are all developed through writing. Writing gives students continual opportunities to develop effective and enduring communication.
2) Writing Facilitates Creativity
Creativity is another facet of God's image that we have the privilege of bearing. It is, in fact, the very first attribute of God that is listed in the Bible.
 "In the beginning God created the heaven and the earth." (Genesis 1:1)
Most homeschoolers value and seek to foster creativity in their students. The ability to write well is a huge asset to any form of creativity. No, labouring through a copybook, or an essay assignment, or even a letter to Grandma, doesn't always feel like a really creative exercise in the middle of a long school day! But rest assured you are laying a foundation today that will enable your students to write with creativity and assurance tomorrow.
3) Writing Touches Souls
This is, in my opinion, the most compelling argument of all.
We recognize the integral role which Inspired Writing has played in God's dealings with mankind. Most of us have experienced the impact of uninspired but still God-directed writing in our personal lives as well. Whether it's a written sermon that brings conviction or inspiration just when we need it—or a piece of fiction that uplifts and challenges us in our Christian walk—or a homemade card slipped into our church mailbox with an encouraging note—we have felt the way written words can touch and strengthen our souls.
Writing is a powerful engine in God's kingdom. Let's make sure our students are equipped to use it reverently, confidently, and successfully for His glory.
Runner Up Argument: Writing is Highly Useful!
Maybe this overlaps the above categories a bit—but for a runner-up argument, I have to point out that writing is also a highly useful subject!
In illustration of this fact, may I challenge you to pick one school day in the next week, and teach a full day without writing. No writing on the part of the teacher. No writing on the part of the student. (That includes typing, ladies and gentlemen!)
Yes, it can be a fun challenge. Also, I venture to suggest, a very enlightening one. Writing is a convenient skill to have. And sometimes we all need to be reminded of it!
My Verdict on the Case for Writing
Writing isn't a part of our modern curriculum by accident. It's here because a generation of educators believed it was worth fighting for. When arithmetic, geography and grammar joined the ranks in the village school, another subject was there, too. It was the art of writing.
Can you make a compelling case for writing?
The teachers of the early 1800's did. Two hundred years of educational experience have backed them up. And they have a case that's still strong and well today!
Understanding the importance of writing isn't a one-step solution to the writing problem. See our previous post: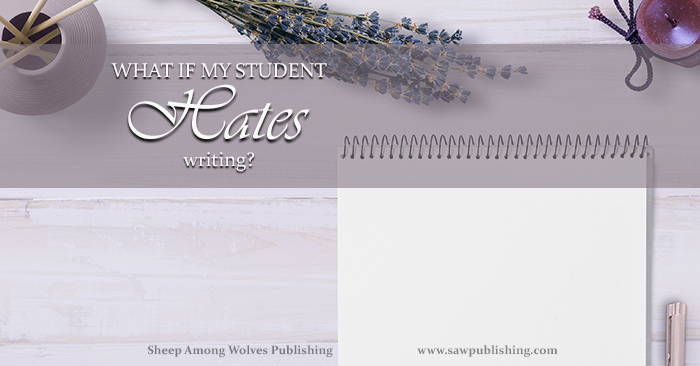 You might also enjoy: