Your Kids and Your Books: Do They Match?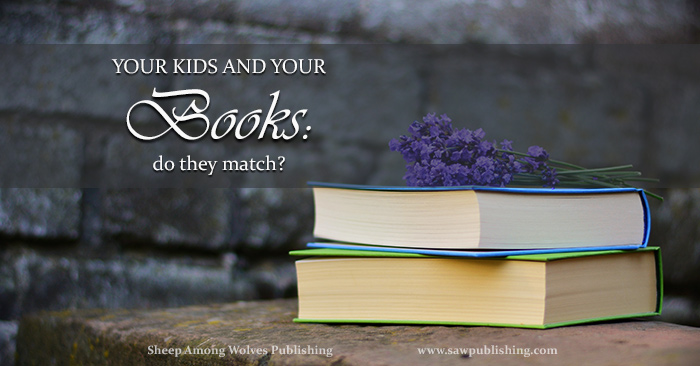 Your Kids and Your Books. Did I mean Your Kids and Their Books?
That would be a valuable topic as well—a topic I've covered before, and will probably cover again. Your kids and their books are important, but they're not quite what I want to discuss today.
Today I want to take a look a little closer to home.
I was to discuss your kids and your books.
What Are Your Kids Learning from Your Books?
As adults, we are apt to think that the books we read ourselves have only a distant impact on the lives of the children around us. I would venture to suggest that this is not actually the case. Your kids and your books are more closely connected than that.
I am not disputing that our books do have an indirect impact on children. Our books mould who we are, and we, in turn, take a share in moulding who they are, or in moulding the people who mould who they are. That is the indirect impact of books.
But our reading choices have a direct impact on children's lives, too. Because the truth of the matter is, children see what we read. They see the covers of our books. They look over our shoulders at the illustrations on our e-readers. They ask us what that story is about. Even when they never read our books, they are still learning from them. And the question is, what are those books teaching?
Do Your Books Show You Love what is Good?
If you are an avid reader, there is very little doubt that your children will pick up on the message that you love your books. If you are not an avid reader, your children will pick up on the message that the things you do read are books that you consider important.
So what values are your children absorbing from the things you love to read?
Are they learning to love innocence? Holiness? Upward progress in their spiritual journey? Are they learning that books can be a powerful asset in their Christian life? The books you read can teach your child these things—if they are books that show you love what is good.
Do Your Books Show You Love what is Great?
There is something so tragic that happens when young people say, "I don't like godly books—they're never well-written."
This isn't true, by the way. But as we have discussed, time and time again, finding books that are good from a spiritual perspective AND great from a literary perspective, takes committed effort.
Do your books teach your children that you have that commitment? Do they show them that good and great books are possible—that they are worthwhile—that they are something you value and love?
Your Kids and Your Books: Do They Match?
That's the real question, after all.
Do your books match with your kids? Do they match with yourself? Do they match with the people you all want someday to be?
I am not saying that the books you read as an adult need to be necessarily books which are appropriate for your children while they are children. What they do need to be, is books that will be appropriate, when they are godly, Christ-centred, mature Christians—when they have grown into adults who are a glory to God.
Practice is so much harder than precept. Reading the books—and only the books—that truly reflect the priorities of a Christian life is hard. I know it's hard. But it is also immensely rewarding.
God bless you as you strive to read the books that will teach your children to honour Him!
The books you read are not the only literature that is moulding your children's worldview. How well do you know the books they're reading, as well? See our previous post: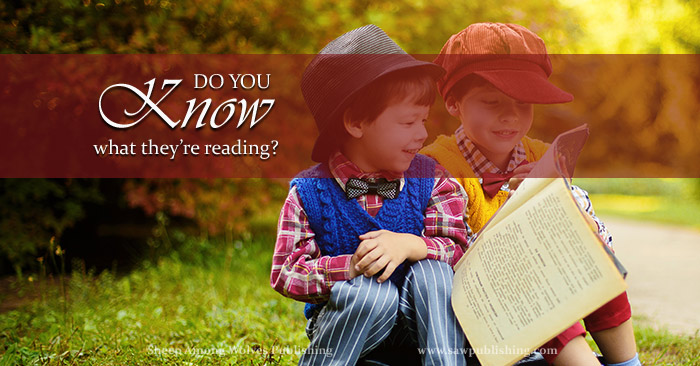 You might also enjoy: