How to Add Hymns to Your History Course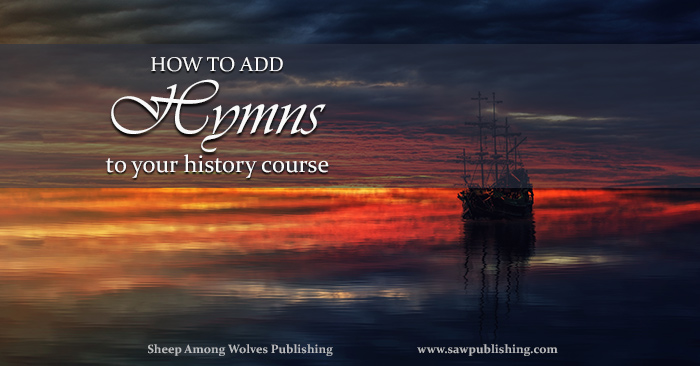 Would you like to add hymns to your history course? Can you add hymns to your history course? Are hymns even a legitimate resource when it comes to teaching history?
To answer those questions, let's ask ourselves another:
Do you ever add jelly to your bread?
Jelly is a good analogy when it comes to hymns and history. No, you can't teach an entire well-balanced history course by means of hymns alone. Neither can you make a whole meal out of jelly. But both hymns and jelly can add the special little touch that takes plain old bread and butter and turns it into something flavourful, something palatable, something special.
The Value of Primary Sources
When it comes to really getting to the heart of an era, all historians recognise the superiority of primary sources.
A primary source is basically any document written by an eyewitness. It represents a contemporary understanding of the event or idea presented, and forms the cornerstone for all later writings on the subject.
As Christians, one of the best ways we can make history come alive is by tailoring it to include primary source documents that give us a glimpse into the thoughts, feelings, and lives of the Christians who have gone before us.
Hymns as Primary Sources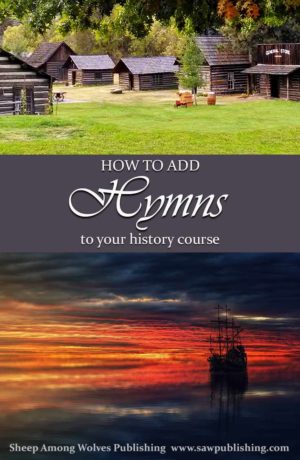 Although we tend to think of primary sources as prose rather than poetry, the latter can provide us with unique insights into the worldview and culture of a given period.  Hymns play, and have always played, a significant role in shaping and influencing the religious tone of a given era. Conversely, for the Christian historian, a picture of a given era is not complete without a sample of the religious poetry and hymns which that era produced.
Adding hymns to your history course allows you to explore the thoughts and feelings of past believers, as well as the way that those thoughts and feelings have influenced, and continue to influence, us in the present day.
SAW Publishing's Hymns of American History
Oddly enough, lists of hymns arranged by historical era are few and far between.  SAW Publishing offers the Hymns of American History series as a (very far from exhaustive) resource to fill at least part of this gap. Each Hymns of American History segment includes:
Brief Introduction to the Era. This gives you a little background on the period, and allows you to mesh hymns with other topics in history, social studies, or literature courses, even if they do not use the same era divisions.
Full Text of Featured Hymn. For each era, we have highlighted one hymn that would have been available to Christians of the period. Most of these featured hymns are still widely-familiar classics, appearing in standard hymnals today. Each one is reproduced with its full text.
List of Other Hymns of the Era. In addition to the featured hymn, we have included a list of other titles that also fit into the period we are covering. Some of these are classics in their own right. Others are less well-known, but still valuable additions to your family collection.
The Hymns of American History series divides the history of the United States into eight eras, spanning from the first European contact to the late 20th century, and making it easy to plug hymns into any period you are studying.
How to Add Hymns to Your History Course
Would you like to put a little jelly on your bread? Hymns of American History provides an easy and rewarding way to do just that.
If you aren't already using this convenient tool for expanding and deepening your history course, then today is the time to start! Just click on the link below to access some of the priceless treasures which have come down to us from the hymnwriters of the past.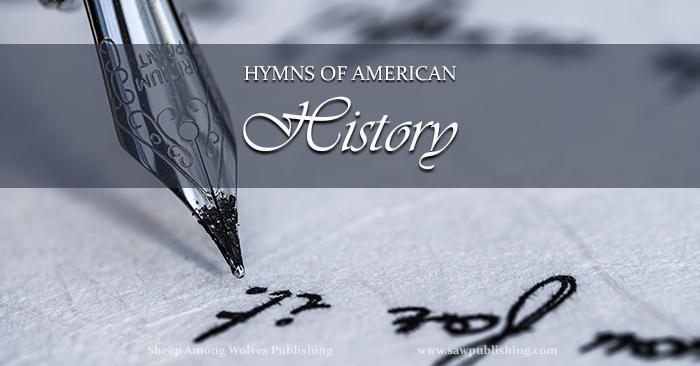 You might also enjoy: