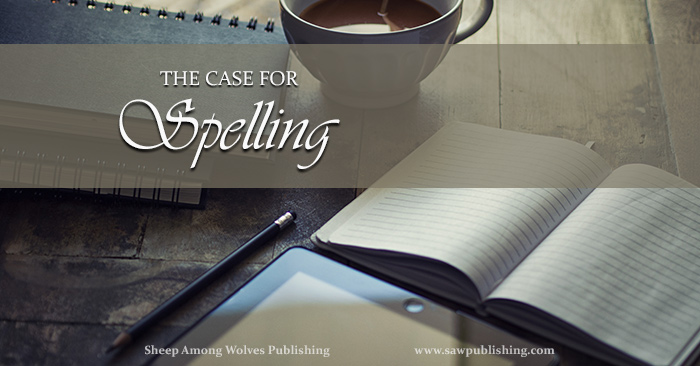 The case for spelling. When I told my family I was writing on this topic, they wanted to know what the case was going to be. Then they tried guessing. My dad suggested the strongest argument in favour of spelling might be that the subject gives students something to do during spelling period.
There's a certain level of—nevertheless temporary—weight to that reasoning. Spelling period without spelling would be—well, by definition, kind of non-existent. However, this still leaves us with the question, how spelling period got into our schools in the first place! Without diving into another history lesson to answer that, here are my top three arguments in favour of keeping spelling—and spelling period!—as a part of our curriculum:
1) Spelling Facilitates Clear Communication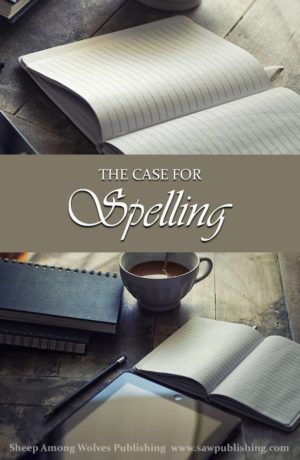 Clarity is an essential when it comes to effective communication. Communication hinges upon the ability of both the person communicating, and the person receiving the communication, being able to identify the language used.
This extends further than both parties speaking English (or French, or Spanish, or whatever language the conversation is in!) In order for two people to communicate both of them need to be able to identify the words being used.
Standardized spelling, although a comparatively recent introduction, has added greatly to the ease and clarity with which we can decipher written communications, because it assigns one—and only one—possible spelling to each word (local variants excepted). This precision lets us tell exactly what word the writer used—and hopefully, gets us a lot closer to comprehending his meaning!
2) Spelling Encourages Accuracy
Have you ever played one of those children's games where you are looking for the differences between two pictures that appear identical at first glance?
This is essentially the same skillset as your student is honing when they study spelling. What's the difference between the song that was performed and the building material that was preformed? Nothing but the tiniest difference in the position of three strokes of ink!
Good spelling demands detailed accuracy. And detailed accuracy will be a continual advantage throughout a student's life.
3) Spelling Trains the Memory
No matter how you teach spelling, it is going to provide your student with memory work!
Whether your student is learning spelling words by heart, or learning rules that will allow them to spell accurately without memorizing individual words, the student's memory is working.
Most students' memories are at their strongest during the childhood years. However, the lasting usefulness of their memory depends largely upon use. Spelling strengthens a student's memory by requiring him to store and recall information rapidly, accurately, and repetitively, accruing benefits that will last throughout life.
Runner Up Argument: Spelling Bees and Cultural History
Spelling bees are a part of North American culture!
I'm not sure if that belongs as the chicken or the egg—do we need spelling bees because of their cultural significance, or do they have cultural significance because we need spelling?
Either way, the spelling bee, with its grassroots associations, its idyllic image, and its far-from-under-exploited dramatic potential, holds a special place Western culture and history—a place that is, of course, inseparably linked to spelling.
My Verdict on the Case for Spelling
In light of the above evidence (above referring to points 1 through 3, rather than the runner up argument alone!) I am obliged to concede that there is a pretty strong case to be made in favour of spelling. I say concede, because I am a notoriously unorthodox speller, who takes comfort in being exactly the person Microsoft Word had in mind when they produced Spell Check.
I am grateful for spelling. And equally grateful for Spell Check.
I think they both have a place in English.
If you are interested in delving deeper into the subject of teaching and using our amazing language, check out our previous post: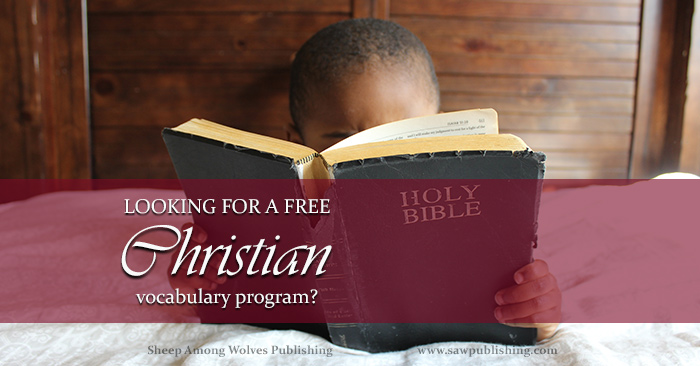 You might also enjoy: