Christian Poetry for High School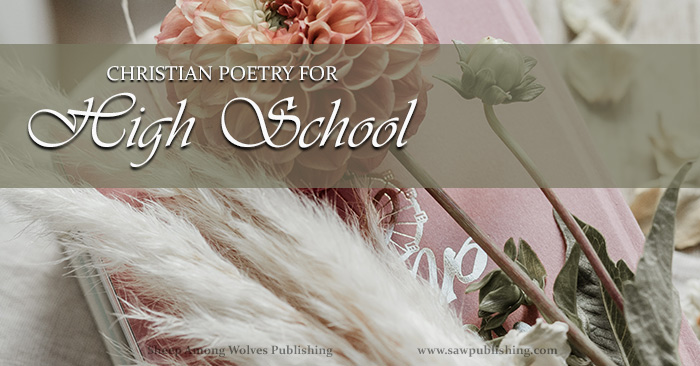 Today we are going to talk about Christian poetry for high school, and the importance of healthy food for growing children.
Sound like a random combination? So did ice cream and waffles, until somebody replaced a bowl with a cone!
But before we start discussing either poetry or nutrition, let's take a look at your student's high school experience as a whole.
On the Brink of the Future
High school is a transitional period.  Students are transitioning from childhood to adulthood. They are transitioning from foundational principles to complex concepts. They are transitioning from teacher-initiated learning to self-initiated learning.
In many ways, a student's high school years will be some of the most formative of their entire life. The interests, standards, and habits they form now will substantially influence their character for the future. High school students have minds that are growing fast. And growing minds need good food.
Feeding Growing Minds
When you think of healthy food—what's the first thing that pops into your head?
If it was broccoli, you're not alone. And if you didn't feel particularly enthused, you're not alone either. Many (maybe most!) of us recognise the importance of healthy eating, but at the same time are forced to admit we don't always find it super-attractive.
Now what happens when we change the search term to wholesome, home-cooked, country-style meals? If you are suddenly picturing a sumptuous spread of appetizing, nourishing, absolutely-irresistible dishes that just happen to be good for you as well—then you've discovered the difference between healthy poetry and good-and-great poetry, as a food for your high schooler's mind.
Christian Poetry for High School
SAW Publishing is privileged to be able to offer Chelsea Burden's FREE 10 Weeks to Writing Good and Great Poetry—a high school literature "diet" of wholesome, appetizing, character-building poetry.
Built out of a rich heritage of Christian hymns, 10 Weeks to Writing Good and Great Poetry introduces students to the foundational principles of strong, spiritually-focused verse, while growing not only their appreciation for high-quality literature, but also their personal ability to write for the glory of God.
How to Sign Up
10 Weeks to Writing Good and Great Poetry is available as an email-based course, with lessons delivered weekly to your inbox. You can also access core lesson material (although not assignments) on our website.
For more information on our 10 Weeks to Writing Good and Great Poetry, as well as sign up details, just follow the link below: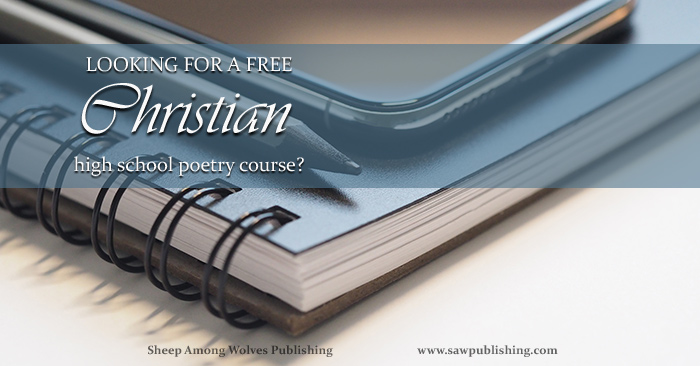 You might also enjoy: