Crossing the Bar: A FREE Poetry Download from SAW Publishing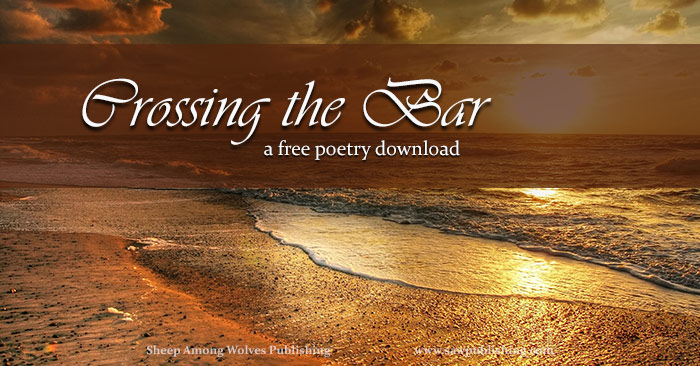 Great writers get to break the rules. This can be annoying, but it's true—and one of the most vivid examples is Alfred Tennyson's "Crossing the Bar."
This poem has so irregular a metre that out of sixteen lines, fully 50% require alteration before it can be paired with a conventional hymn tune. And yet the strangest part is—the altered version is weaker than the original. With the skill of a genius, Tennyson has actually made his rule-breaking work to his advantage. The result is the subject of today's FREE poetry download.
SAW Publishing's FREE Monthly Downloads
As we have already mentioned in previous posts, for the calendar year of 2020 SAW Publishing is planning to offer FREE monthly downloads showcasing good and great literature from the authors of past generations. It may be worth clarifying that while the short stories in this series are for the most part geared towards child/family reading, the poems are in general more on a level with high school scholars or general students of poetry.
In evaluating the poems offered in these downloads, we will be using our good and great poetry grading worksheet. This tool was developed by SAW Publishing to facilitate simple, consistent, percentage-based grading of a wide range of poems and poetry assignments. A download of our grading of "Crossing the Bar" is available at the bottom of this post.
We'll also be following our standard literature model by highlighting a few good and great characteristics that stand out in this poem.
Good Characteristics
I think my favourite thing about "Crossing the Bar" from a spiritual perspective is the soothing spirit with which it contemplates death.
In the River Thames there is a bar of sand—a bar too high for a ship to navigate except when the tide is full. Tennyson has taken this idea and made it into an allegory. The image of the gentle tide, the longing that there may be "no sadness of farewell," and ultimately the beautiful picture of the final lines,
"I hope to see my Pilot face to face
When I have crossed the bar."
all contribute to a calm, softened conception of the end of a Christian's life.
It is not a fearful poem. It is not even a mourning poem. It is rather a restful poem—a picture of how every Christian would love to float over their final trial, and into the harbour of Heaven.
Great Characteristics
Paradoxical as this may sound, the characteristic of literary greatness that I most enjoy in "Crossing the Bar" is the effect Tennyson has succeeded in creating despite—or maybe because of?—the irregular metre.
And this is where my opening statement comes back in. Great writers get to break the rules. Tennyson does a masterful job of it, here. There is an irresistible, disjointed, ebbing, flowing swell to this piece, that is one of its greatest strengths.
Admittedly, the metre still does have drawbacks. This is a poem that reads much better once you are already familiar with it—once you know where the emphasis is supposed to be placed. But after all, a classic deserves to be read more than once!
What Is the Moral?
This is the awkward part, because if you take a moral from all this, it's probably going to end up being—turn into a genius, and then you can do what you like!
I would love to have some discussion about that in the comments section. WHY do great writers get away with breaking the rules? Why does it work for them, while it fails—as it really does—nine-tenths of the times we try to imitate it?
That's for discussion. For a more practical take-away, if you haven't heard the masterful composition with which Joseph Barnby has met the unique challenges of setting this poem to music, take a look at it on The Cyber Hymnal.
Get your FREE download of "Crossing the Bar" by Alfred Tennyson
Download SAW Publishing's Grading Sheet of "Crossing the Bar"
If you are interested in some more thoughts on another aspect of "Crossing the Bar," see our previous post: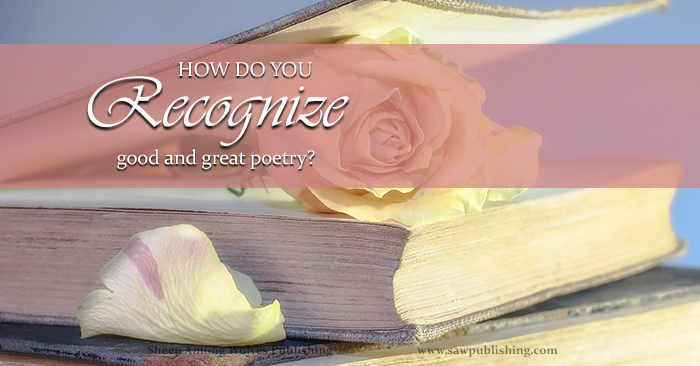 You might also enjoy: