At Grandpa's Sugar Bush—Book Review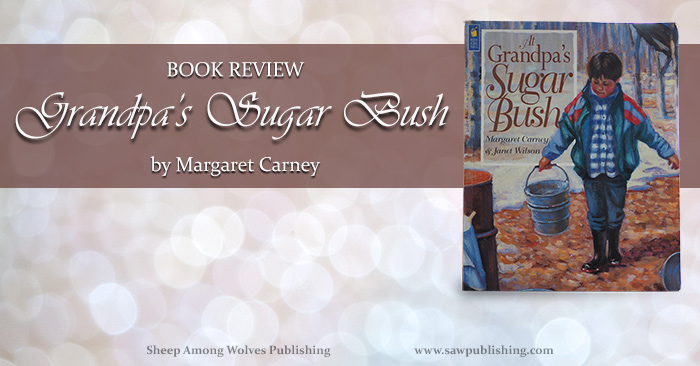 The thing about maple syrup is that it stands for a whole lot more than something sweet to pour on your pancakes in the morning. In the places where maple syrup grows, it has become a ritual—an icon—a piece of culture—an essential experience. Margaret Carney and Janet Wilson have done an excellent job of capturing the details of this vivid time of year in their beautiful children's story At Grandpa's Sugar Bush.
At Grandpa's Sugar Bush is a picture book I read multiple times as a child, but I think it is only as an adult that I have come to appreciate just how much of a little gem it really is!
Book Details
Title: At Grandpa's Sugar Bush
Author: Margaret Carney (Illustrated by Janet Wilson)
Publisher: Kids Can Press
Genre: Picture Book
Number of Pages: 32
Theme: Maple Sugar Production
Age Range: 3+
Source: Amazon
Summary
At Grandpa's Sugar Bush is the story of a young Canadian boy who spends his spring school break at his grandfather's farm. Sap is beginning to flow in the trees and Grandpa needs help in his sugar bush!
This exquisitely illustrated picture book walks children through the process of maple sugar production—from tapping trees to boiling sap to pouring syrup over pancakes in Grandma's farm kitchen. One of the cleanest, most family-friendly books I've ever reviewed, At Grandpa's Sugar Bush is an informative and enjoyable read-aloud for the late winter/early spring.
SAW Rating System
Total Score—67/100
Great Qualities—35/50
Plot Development—7/10
Character Development—5/10
Command of Language—7/10
Impact of the book—8/10
Originality—8/10
Good Qualities—32/50
Innocence regarding evil—10/10
Active promotion of good—5/10
Level of spiritual challenge—3/10
Healthy view of life—10/10
Honouring God—4/10
Items of Note
Romance and morality
No issues.
Disturbing content
No issues.
Language
No issues.
Alcohol and drug use (includes tobacco)
No issues.
Spiritual content
The story is not written from any particular religious position.
A brief mention is made of the old wives' fable that the first robin of spring always sings on the day the sap begins to flow.
Family roles and behavior
No issues. Multiple generations working harmoniously together is portrayed naturally and positively.
Mature subject matter
No issues.
Reading At Grandpa's Sugar Bush
I know I've already mentioned the illustrations—but I just have to mention them again. They are absolutely superb! If Janet Wilson ever publishes a paper doll set, I WANT TO BUY IT!!!
(That's opening a whole other topic, since paper dolls are one of my weakness. I just love cutting them out. Still. Even though I'm grown up. Even though I don't plan to play with them after I'm done cutting. Maybe someday I need to review a book of paper dolls . . . anyway, back to the current topic!)
I think these beautiful, warm, detailed illustrations contribute greatly to the wholesome, family feeling of At Grandpa's Sugar Bush.
It's a lovely, positive, upbuilding picture book with plenty of educational value—and we need more books like that in our world!
If you are interested in looking at some other Canadian picture books, see our previous review: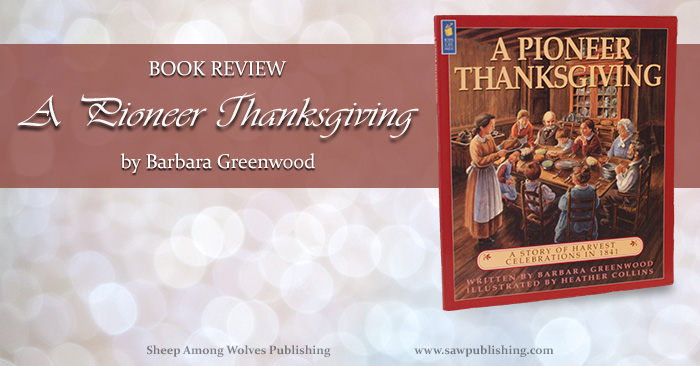 You might also enjoy: