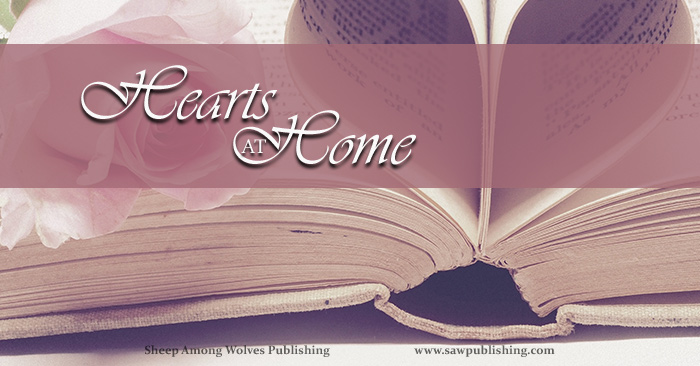 What does it really mean to have hearts at home?
Several years ago I was listening to my minister's wife as she talked to a group of young women about this topic. I regret that I can't remember just how much of the concept I want to highlight came directly from her talk and how much came from the train of thought that she started in my own mind.
The substance of the idea was, set aside for a moment whether you are a full-time homemaker or whether you have other responsibilities occupying a substantial part of your time, and ask yourself instead the question, "Where is your heart? Is your heart at home?"
Is Homemaking for Everyone?
Not every woman is the mistress of a family home. Many young ladies still live in their parents' home. Many single ladies live alone. Many older ladies live in the family of a son or daughter.
None of these women are the person primarily responsible for the home in which they live.
Does this mean they do not have a homemaking role? Or do all ladies share in this high calling of hearts at home, regardless of the circumstances that surround their life?
Valuing Hearts at Home
I believe that homemaking, in its fullest, broadest sense, is a part of the calling of every woman. We can sometimes have a tendency, particularly in conservative settings, to overshadow this concept with debates over what types/whether any types of outside-the-home employment are appropriate to ladies in general and young ladies in particular.
I think there certainly is value in these discussions, but I feel like the question of hearts at home goes much deeper than this. It is totally possible for a woman to spend her entire time in home-based, housekeeping pursuits, and still have absolutely none of her heart in homemaking.
Likewise—and I make this statement cautiously but decidedly—it is possible for a woman to spend a substantial portion of her day away from her home, and yet still embody the essence of a heart at home. I am thinking of some faithful ladies who have persevered in the spirit of homemaking through some profoundly difficult and discouraging circumstances as I write this. The test has not been in their daily tasks or the occupation they listed on the National Census. It has rather been in the question whether they truly have hearts at home.
Nurturing Hearts at Home
Having hearts at home—grasping the real spirit of homemaking and internalizing it so that it becomes a part of who we actually are—is not something that usually happens effortlessly or overnight.
It takes time and commitment and practice.
It is something that can begin growing while a woman is still a tiny child. It is something she can take with her as she grows from girlhood to adulthood, as she serves God as a single lady or as a wife, as she passes from motherhood to grandmotherhood—through any and every circumstance that a life can bring. No lady is too young or too old to nurture the essence of hearts at home.
Mrs. English and "The Graver Hours of Girlhood"
Some time ago, I came across an inspiring resource that does an excellent job of embracing this topic. It comes to us from the Victorian author Mrs. English and was originally an article titled "The Graver Hours of Girlhood." It is directed particularly to young ladies living in their parents' home and would make a wonderful topic for a mother-daughter study.
Sheep Among Wolves Publishing is offering this historic treasure, slightly edited, under the title of "Hearts at Home." To access your FREE downloadable PDF, just click on the link below.
"Hearts at Home" by Mrs. English
May you be blessed and challenged by this encouraging call to home faithfulness, whatever the circumstances of your life!
Are you looking for more inspiration from home-lovers of previous generations?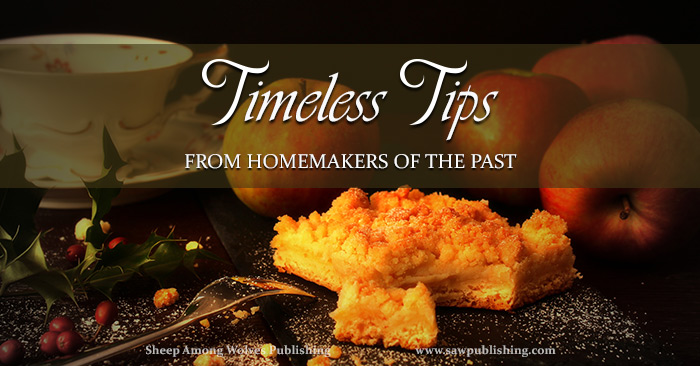 You might also enjoy: