As the Heavens Are Higher: Behind the Scenes with Hymns and Poems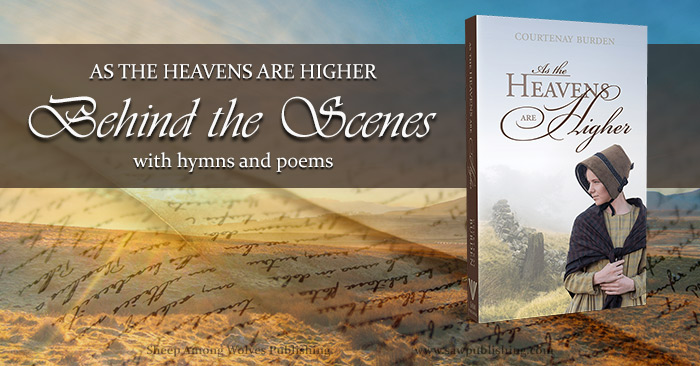 It's time for another peak behind the scenes of As the Heavens Are Higher.
Today's we'll be looking at hymns and poems that play a role in the story. I love hymns. I love poems. And I love quoting them when I write!
So it stands to reason that I end up with some verses in my stories.
Here's a look at the ones that ended up part of As the Heavens Are Higher—why they are meaningful to the story—and why they are meaningful to the author.
The Hymns of As the Heavens Are Higher
O For A Thousand Tongues To Sing
O for a thousand tongues to sing
My great Redeemer's praise,
The glories of my God and king,
The triumphs of His grace!

This hymn is particularly special to me because of its connection to my great-grandmother. When I was an early teen, my Great Nanny passed away. After her death, her piano was shipped across the continent to find a new home in our living room. When we opened the piano bench, we found a stack of photo-copied hymns—apparently intended for her church ladies group. One of the hymns was "O For A Thousand Tongues to Sing" by Charles Wesley (1707-1788).
"O For A Thousand Tongues" is incidentally one of the longest hymns in existence. (There are a total of nineteen verses in the original.) Only four or five were printed in my great-grandmother's photo-copies, but she had hand-written in an extra verse at the bottom. I chose to include that verse—the one beginning "Glory to God, and praise and love,"—when Richard and Mary are singing while they sweep in the barn.
Ken's Morning Hymn
Direct, control, suggest, this day,
All I design, or do, or say,
That all my powers, with all their might,
In Thy sole glory may unite.

This verse comes from the classic Morning Hymn of Thomas Ken (1637-1711)—perhaps best known for its conclusion: the universally popular Doxology. I have always liked this earlier verse of morning petition—it seems to put our ordinary needs so succinctly into a single, simple prayer for God's constant presence throughout the coming day.
Spirit of God, Descend Upon My Heart
To check the rising doubt, the rebel sigh.
This is one of the shortest quotations in As the Heavens Are Higher—although it was maybe the line that generated the most doubt when it came to formatting. It is a line from the hymn "Spirit of God, Descend Upon My Heart" by George Croly (1780-1860). As a poetical quotation, it ought to have appeared centred, in italics, like the rest of the hymns and poems. However, it appears in the middle of the sentence, as an incomplete phrase—and looked a bit odd and choppy formatted like everything else. In the end, we decided to put it in quotes inside the sentence, but not otherwise alter the formatting.
The Poems of As the Heavens Are Higher
Old Mrs. Laird's Epitaph
Friends or physicians could not save,
This mortal body from the grave.
Nor can the grave confine it here,
When Christ shall bid it to appear.

This is a poem I stumbled across on a nineteenth century gravestone in a private cemetery in Ontario. There was something about it that just captivated my imagination.
I have since learned that these lines—in slightly varying forms—were quite popular epitaphs in the past. They sometimes appear in the first person, ("My mortal body from the grave, etc.). The author remains anonymous, but the verse appears on multiple historic headstones.
The Beggar Boy
Lend an ear to his appealing,
Spare a morsel from your store,
Give him comfort and kind feeling,
If ye cannot give him more.

This poem is the one which cost me the most manuscript changes of any piece of verse in the whole book! I had four different poems under consideration at different times. I was originally looking for a piece of blank verse—I had a bit of a grudge against blank verse at the time, and thought that a scene where Gail was trying to read it like poetry, and failing miserably because it didn't rhyme, would make a comic scene. However, I never succeeded in finding a blank-verse piece that totally satisfied me and fit in well with the themes of the story.
In the end, I settled on this excerpt from Cecil Frances Alexander's (1818-1895) poem, "The Beggar Boy"—which is a little sad, but filled the place I wanted it to take perfectly.
Little Things
Little drops of water,
Little grains of sand,
Make the mighty ocean,
And the pleasant land.

This popular children's verse, from the poem "Little Things" is attributed to Ebenezer Cobham Brewer (1810-1897). It was a late addition to the manuscript, but I've always found something appealing in its rhyming reminder that the small details of our lives are what make up the complexion of the whole.
Hymns, Poems and Historical Fiction
Hymns and poems are a part of art. They are a part of culture. They connect us to the spirit of a past age in a deeply effective way.
I love the potential which hymns and poems offer to historical fiction. They do more that give us a picture of the past. They allow us to embed a genuine piece of the past, in the writing of the present.
If you are looking for a way to tie As the Heavens Are Higher into your history curriculum, the six hymns and poems I have listed above are a great way to start!
Looking for more sneak-peeks behind the scenes of this story? See my previous post: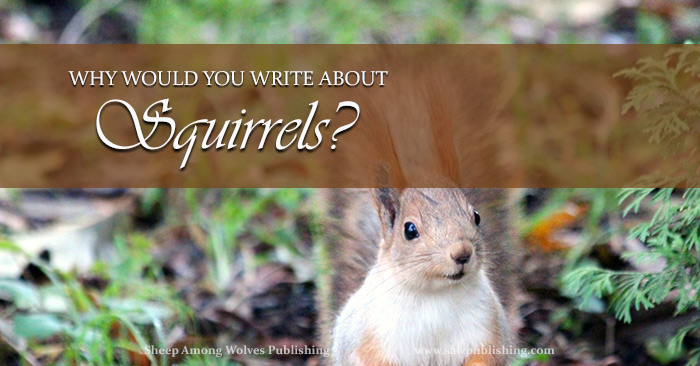 You might also enjoy: