Spotlight on Rod and Staff Publishers, Inc.
You might have noticed that the last several books we have reviewed have all been from the same publisher.  When we began the journey to finding books that were good in the sense of Romans 16:19 ("wise unto that which is good, and simple concerning evil") we struggled to find reliable sources.  We looked in many different places as I have outlined in our previous post about Good and Great books.
One of the first companies that we found was Rod and Staff Publishers.  We have many of their books and there are not a lot of book reviews online about their products, so it seemed beneficial to highlight several of our favourites and then give you a little insight into the company itself.  Please note that we have no affiliation with Rod and Staff Publications,  Milestone Books, or CMCO Publications, and receive no remuneration for this or any other review of their materials.  We simply enjoy their products and wanted you to have an opportunity to learn more about them!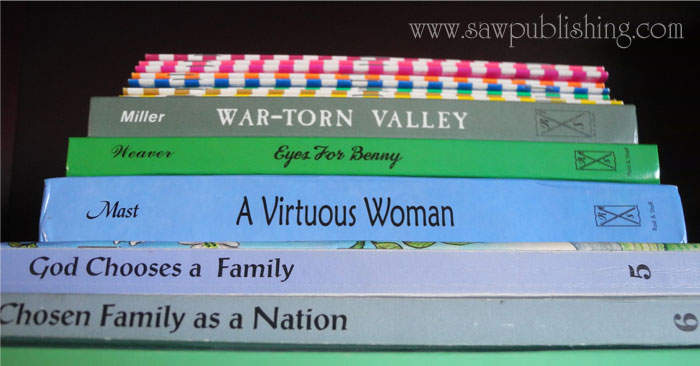 Who Are Rod and Staff Publishers?

Rod and Staff Publishers are an Anabaptist press.  They began in 1858 as Pilgrim Mennonite Press, in order to supply Christian homes and schools with literature and curricula that were tightly in line with scripture.  They are run by a board that represents a variety of Mennonite churches in both the US and Canada.
Where Can I Get Their Products?
Their catalogue is available in hard copy by calling 606-522-4348.  They have a store on site at 14193 Highway 172, Crockett, KY 41472.  Current hours are Tuesday to Friday 8am-5pm and Monday 9am-5pm.  Tours of their production plant are also available if you are interested.  Call ahead to make arrangements.  They have no web presence, however Milestone Books supplies all of their products in the US and CMCO Publications is the source to go to in Canada.
What Can I Expect From Rod and Staff Products?
One thing that you can count on from this publisher is that all of their materials, whether school curricula, story books, or non-fiction items will have a biblical basis and focus.  I have not found one book that does not uphold this standard.  You can have confidence that their material will turn your heart or the heart of your child toward God.
I have also found that you do not need to come from an Anabaptist background to benefit from the books.  There is such a desire on the part of the publishers to stick to the word of God, that most of their materials will be usable by any sincere Christian desiring to align their learning with the Bible.
That being said, many of the materials mention Mennonite practices.  As with any literature, there will be times you might have to explain cultural differences to your children, or seek to find parallels in your own practice to substitute when discussing ideas with your family.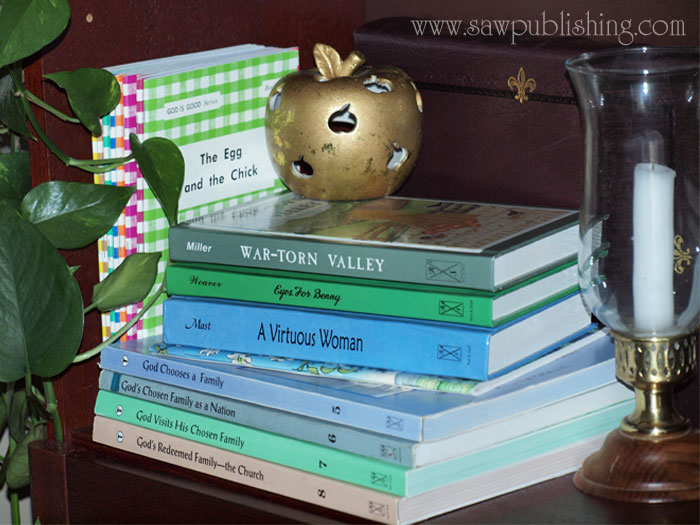 What Sort of Fiction Will I Find Here?
Most of the fiction that we have read by Rod and Staff is simplistically written.  I would not say that the literary merit in general is outstanding, although there are exceptions to that statement.    At the same time, I haven't seen any really poorly written items.  While we are seeking to produce and promote great reading materials here at Sheep Among Wolves, we are also very concerned about the good qualities.  A book won't be disqualified on its literary merit alone, but very well might be by its lack of biblical soundness.
What Kind of Curricula Do They Produce?
The choice of available curricula extends only to grade 10 but covers the entire range of expected school subjects, including Bible, Music, Art and Typing.  The selection for high school is somewhat limited.
I have used the Bible and Reading Programs and find them to be extremely thorough, challenging, and well laid out.  The format is workbook style, and the expectations are high for the amount of work to be done and the independence required by the student.  You can see samples of most of the workbooks at the Milestone Books site.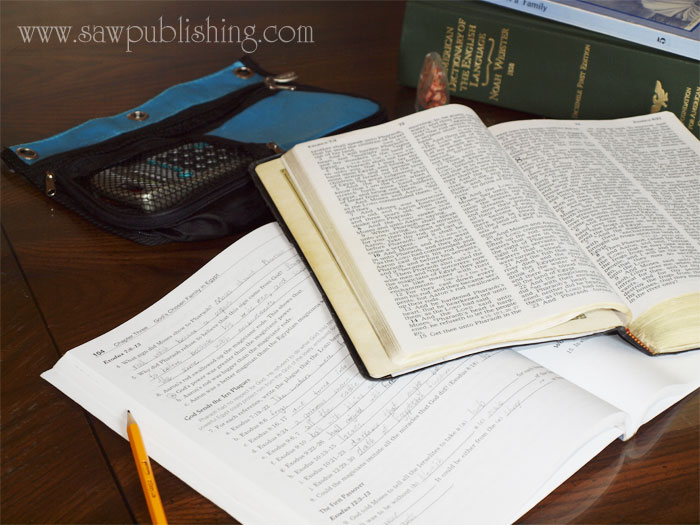 Rod and Staff Publishers are indeed a reliable source for good books and useful curricula.  If you have never used any of their products, I would encourage you to investigate their material further.  Most books as well as curricula have sample excerpts on the Milestone website, so you can preview any item you are interested in.  Prices are reasonable, and you can find some used products if you search the internet.  Milestone Books also has a used/discounted section and a very handy "buy back" program if materials are in good condition.
If you are interested in seeing some of the other books we have reviewed from Rod and Staff Publishers, please click on the pictures below.  Are there any Rod and Staff books that you would like to see us review in the future?