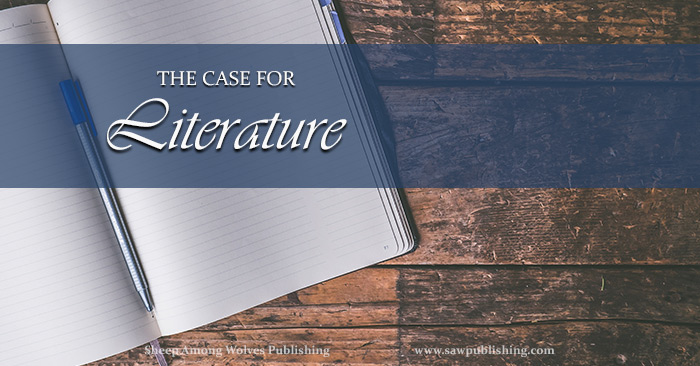 The case for literature!
Have you ever heard the proverb, "If you want to know what water is like, don't ask a fish"? You can't expect an author to give a perfectly unprejudiced examination of the case for literature. The thing is simply impossible!
However, notwithstanding, and in defiance of the above wise reflection—today we're taking a look at the case for literature. The case for literature as a school subject. (Maybe an author can still have a fair opinion on that?) Anyway, for what it's worth, here it is!
1) Literature Encourages Thought
All minds need stimulation to keep them healthy and alert. Stimulation can come in many different forms, but new ideas—new materials for our brains to digest, analyse, and "work on"—play an integral role in keeping our brains fit and active.
Literature as a school subject usually includes not just exposing students to the new ideas of literary works, but also training them in habits of observation, analysis, and reflection. You can teach math, science, history, even the mechanical side of English, without forcing a student's reasoning powers into play. But to excel in a literature course, it is fundamentally necessary to think. And this is one of the greatest assets which literature has to offer.
2) Literature Stimulates Culture
Literature and culture are, and always have been, very closely connected. On the one hand, literary works are strongly influenced by, and expressive of, the culture in which they are written. On the other hand, literary works—whether they introduce revolutionary material, or reinforce already existing viewpoints—exert a profound influence in shaping the culture by which they are read.
Our literature is interwoven with who was are as a people—nationally, individually, and as a community of Christians.
Culture is a precious gift. And literature is an amazing way to study it!
3) Literature Connects Theory and Practice
This is especially true of fiction, (which generally makes up the bulk of literature studied during school days,) although it is also true of history, biography, practical works, and much of poetry. Direct teaching on theoretical subjects (Christian doctrine, for instance) has a valuable place, but sometimes we require a bridge to carry theoretical principles into everyday life.
Literature is an effective vehicle for teaching students what principle looks like in practice—what faith becomes in action. Literature is a tremendously powerful weapon in our spiritual warfare. And one of its strongest features is this bridge which it provides between theory and life.
Runner Up Argument: Literature, Relaxation, and Recreation
Literature is meant to be a pleasure. The entire industry hangs on the premise that people want books enough to voluntarily read them.
The ultimate aim of literature as a school subject is the production of intelligent, effective, and (it is to be hoped!) interested, readers—adults who are trained not just in the mechanical, but in the mental, process of reading a book for all it's worth.
And this skillful, reading adult is an adult who finds literature a rejuvenation and a joy. The student who has learned to love literature will have a boundless resource for relaxation and recreation throughout their life.
My Verdict on the Case for Literature
"Literature may have potential."
There, that was tolerably calm and well-balanced.
Okay, the truth of the matter is, I think literature is a wonderful subject! I think it has a strong case. I think it confers benefits both in and out of the classroom—as well as building some of the greatest school memories your student will ever have.
Literature is worth it! It totally is!
But what do you do if your student just plain hates it? See our previous post: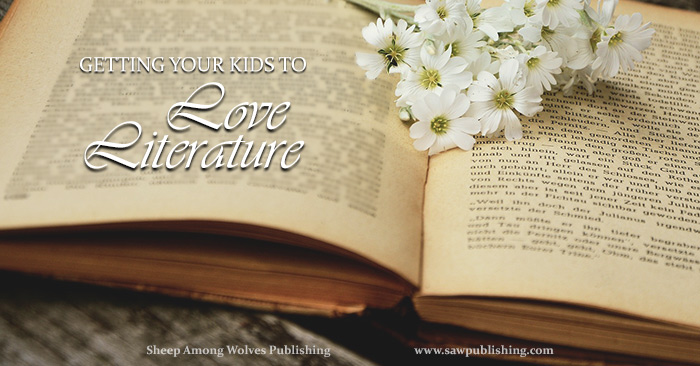 You might also enjoy: