2021: Three Resolutions You Can Still Make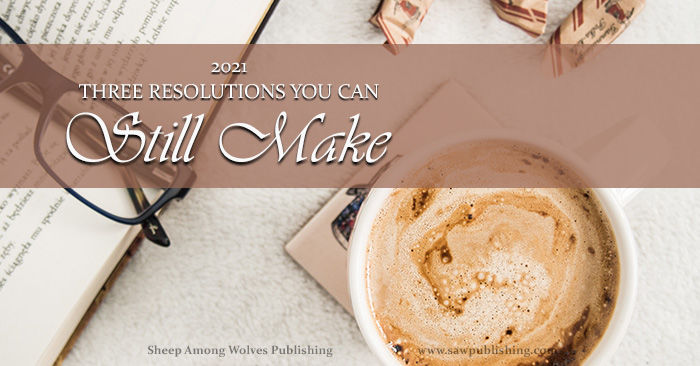 Do you actually have a very long list of resolutions you can still make, after such an unpredictable a year as 2020? I think all of us have probably come to our goals and resolutions with a new appreciation of Proverbs 16:9:
"A man's heart deviseth his way: but the LORD directeth his steps."
Yes, we want to premise our resolutions with the understanding that God's will may be something different from the path we've laid out for ourselves. But even when we're facing the unknown, resolutions can be helpful in our spiritual life. And today I would like to share with you three resolutions you can still make—about the books you choose to read in the coming year.
Read Books that Make You Happy
If you never thought you'd see that as a heading on this blog—I don't think I did, either! It just sounds a little—well—frivolous. But the truth of the matter is, books are powerful tools when it comes to emotional strength. A book that makes you happy may be nothing but a scrap of fiction. The result it produces in your life will be fact.
Choose to read books that strengthen you emotionally. Choose to read books that calm you—that cheer you—that make you happy.
Yes, make sure those books are good, and pure, and upbuilding, too. But don't imagine it is frivolous to fight the mountain of an unknown future with a sweet, happy, feel-good story, either! Even if it's a story meant for five-year-old's—and one you already know by heart! Books that make you happy make a difference. Let them make a difference in the year that's just dawning right now.
Read Books that Give You Friends
God intends His children to have a support system of real, living people. I truly believe that. But I also believe that He can powerfully employ the "friends" we make in books, as well.
We all recognize that our real-life friends have an influence over who we are. The friends of our books are people who mould our lives as well. They take us into their hearts and lives—and they impact our hearts and lives—maybe more than we realize on the first glance.
As you look ahead to 2021, what are the qualities you want your friends to instill into your own character? How are your friends-in-fiction contributing to those aims? Take the time to fill your bookshelves with friends who help you—friends who hold you up—friends who lift you closer to the King of kings.
Read Books that Equip You for God
2021 is not a dead-end street from God's perspective. He has got work for you to do in it. He has got work for you to do beyond it.
The books you read this year will equip you for something. That's simply the nature of literature. But the thing about being equipped by books is that you need to read them before you require the equipment they are going to put in your hands.
Let God influence the books that equip you this year. Listen for His guidance. Read for His glory. Believe that He will use the books of 2021 to develop you for the furtherance of His kingdom.
The Resolutions You Can Still Make
Yes, 2020 has been an unpredictable year. I think it's highlighted for us all just how flimsy human resolutions can be. But as you look forward into the bright, new year that God is giving to each one of us—there are still valuable and upbuilding resolutions we can all make.
And in my opinion, (okay, I admit it, flagrantly biased—but still my opinion!) books are a great place to start!
I'd love to hear what your goals and aspirations for 2021 look like! Where is God leading you in this coming year? And what role do you think books are going to play in that journey?
If you'd like to take a look at my reading goals from a previous year, see my post: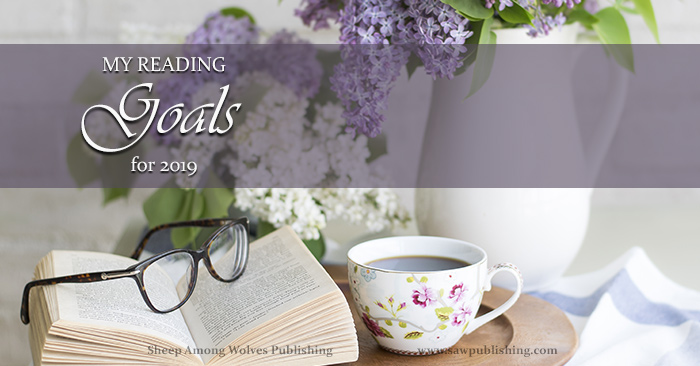 You might also enjoy: