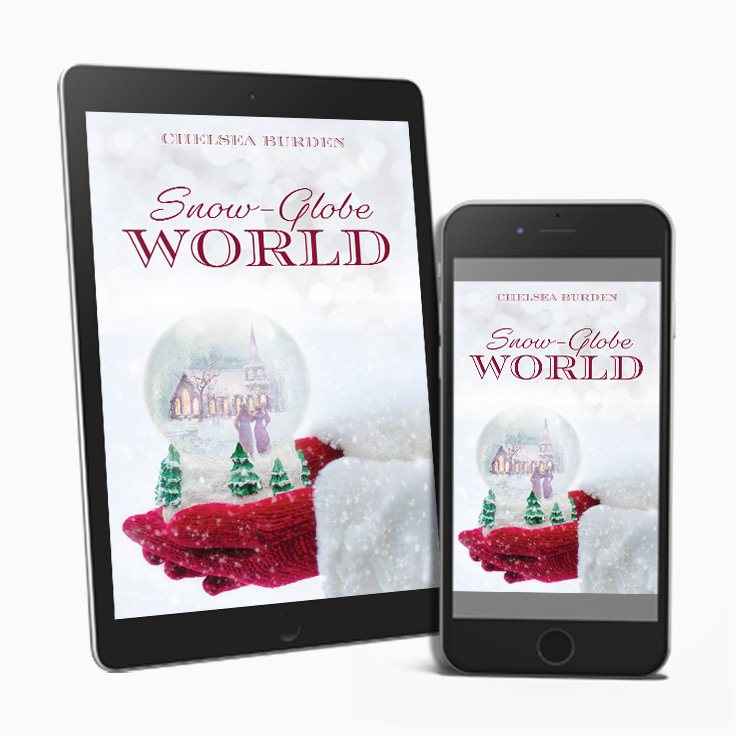 Chelsea Burden
"It's Christmas," Mia told herself for the fiftieth time. "Christmas."
From the outside, the snow-globe world is a picture postcard of Christmas joy and peace. A world of snowflakes and church-bells, of happy people and cozy churches nestled into their wintry world like merry children cuddled to sleep in their downy beds at night.
But are there aching hearts concealed beneath the dancing flakes or drowned by the chiming bells? Are there hidden sorrows that even Christmas cannot efface? And are those sorrows the secret behind Mia Allonby's tired sigh, Ashton Melbrook's stern reserve and Mrs. Cavendish's sad smile?
Is there any way to reconcile heartache and Christmas? And is there, after all, a special, secret blessing which sorrow can bring to the celebration of One who came to heal the broken-hearted?
SAW Publishing is excited to be offering Snow-Globe World for FREE as a limited Christmas special. Just click the button below to order your copy!