December 2020: FREE Downloads Month at SAW Publishing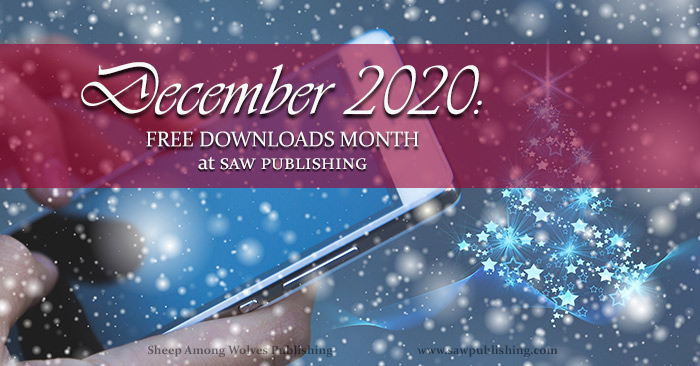 December is FREE downloads month!!!
That's a fun fact I have officially invented for the benefit of SAW Publishing readers. Okay, I don't really know whether December is FREE downloads month anywhere else—but for 2020, it is FREE downloads month here are SAW Publishing.
Every Monday this December we will be posting (Lord willing) a new FREE downloadable for you.
Why We're Doing a FREE Downloads Month
"Why" is such an awkward question. Especially when you can think of a lot of good answers—and yet none of them are the real one.
I'd love to be doing FREE downloads as a way to contribute to the holiday spirit. I'd love to be doing them as my little piece in the great tapestry of life. I'd love to be doing them, just to give you a hug—at a time when hugs are hard to come by.
But the horrible truth is—I actually decided to do a FREE downloads month just because we ended up with a lot of downloadable material this Christmas! And just because I have a fascination with themes—and schedules—and posting-in-a-series—and the idea of a FREE downloads month jumped out as fun! After all, who doesn't like freebies?
Limited-Time Downloads
This is the way our FREE downloads month is going to work. We've got three short stories and one recipe to share with you.
Of those four products, two will be available for free through the SAW Publishing products page for the foreseeable future. The other two are limited-time editions. (In the sense that they will still be available after the New Year—they just won't be freebies anymore!)
So if you want to make sure you get all four editions before the end of December, don't miss coming back each Monday to pick up your new download for the week.
The FREE Downloads Challenge
Now I want to give you a challenge, to go along with the monthly downloads:
For every download you receive, can you think of a way to reach out and bless others?
That might be by incorporating a lesson from the story into your daily life. It might be by using a detail as a springboard for an act of kindness. It might be reading the content aloud to a younger child. It might be by raising a prayer for others who are reading it at the same time.
Whatever you choose, it should be something that touches another life with blessing! (And yes—I am planning to take this challenge in my own life, too! Because along with FREE downloads, I also love Christmas challenges!)
Dive into FREE Download's Month Right Away
So technically speaking, today is NOT a Monday in December. (Even though it's December now, today isn't a Monday!)
However, if you haven't yet read our free Christmas story from last year—you have all the resources at your fingertips to PRETEND today is a Monday in December, and download something anyway.
Nellie's Christmas Letter
by Emily Elizabeth Steele Elliott
When the mail arrives in a rural English village, Aunt Bessie's nephews and nieces are faced with a dismaying surprise. This FREE Christmas story from the 1870's will challenge the way readers of all ages look at the written Word of God.
To get your FREE copy of Nellie's Christmas Letter by Emily Elizabeth Steele Elliott, just follow the link below: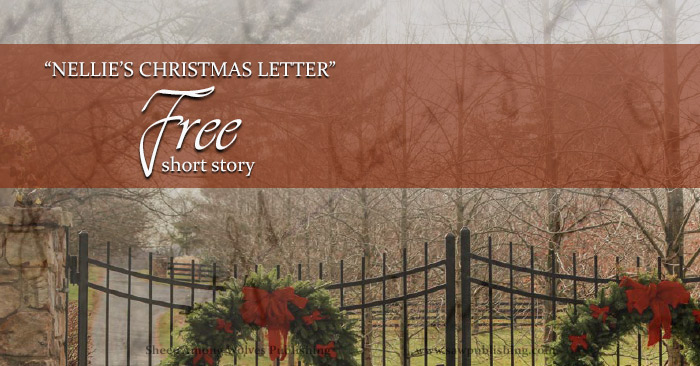 You might also enjoy: