Pro-Life, Pro-Choice, or Pro-Active?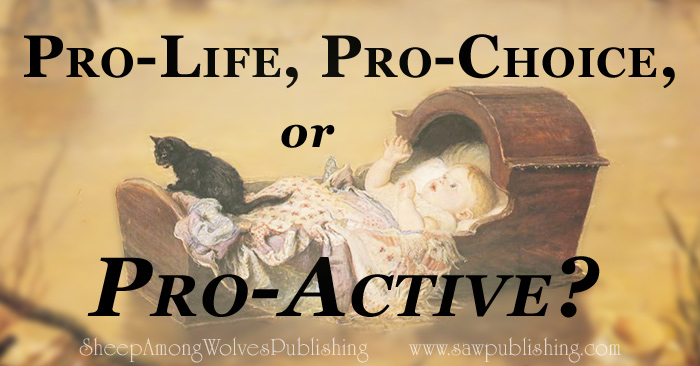 "All that is necessary for evil to triumph is for good men to do nothing." ~ Edmund Burke
"Beloved, let us love one another: for love is of God; and every one that loveth is born of God, and knoweth God."  1 John 4:7
In this month so focused on love and matters of the heart, I call you not to forget your obligation to the poor and needy.  To those unable to defend themselves.  To those with no voice of their own.  Proverbs 31:8,9 reminds us to speak up for those who are appointed to destruction and to plead their cause.
"Open thy mouth for the dumb in the cause of all such as are appointed to destruction.  Open thy mouth, judge righteously, and plead the cause of the poor and needy." ~ Proverbs 31:8,9
I recently read a short, but powerful book on the topic of abortion.  And one tiny section really stood out in my mind.  It was located in the forward, and caused me to stop and think.
"It is probably not surprising that pro-life stalwarts of nineteenth-century America did not simply say "no" to abortion; they said "yes" to women in crisis.  They said "yes" to the poor and desperate.  They said "yes" to the confused and afflicted.  In short, they fulfilled their servanthood mandate simultaneously with their prophetic mandate.

Lives were saved, families restored, and the men and women who dedicated themselves to the cause of the sanctity of human life laid a remarkable foundation of liberty for future generations."

~ George Grant, January 2010
I am not opposed to peaceful marches, donating to pro-life causes, or passing out literature to inform the uninformed.  I think that all of these have their place and purpose.  But do they really make the choice any easier for a pregnant woman to bring a new life into the world when she is facing what seem like insurmountable obstacles?
How can we say "yes" to women in crisis?  How can we say "yes" to the poor and desperate?  How can we say "yes" to the confused and afflicted?
R.C. Sproul, in his book Abortion: A Rational Look at an Emotional Issue, makes a few suggestions as to how we can do that.  He encourages the reader to seek to influence those who are the most likely to respond to the call: specifically, the organized church, the medical community, politicians/public officials and the families of those women considering abortion.
It seems to me that the support of the church needs to go beyond this.  Can we as Christians open our homes to those who have no safe place to live during their pregnancies?  Can we drive women to their prenatal doctor's appointments?  Can we grocery shop for those whose budgets are limited and need healthy food for baby's growth?  Can we volunteer to be a birth coach?  Can we hold grieving women in our arms when their child is put up for adoption?  Can we actually become the hands and feet of Christ in the lives of all of those affected by this divisive issue?
"Whosoever believeth that Jesus is the Christ is born of God: and every one that loveth him that begat loveth him also that is begotten of him". 1 John 5:1
Hence my title:  Pro-life, pro-choice, or pro-active?  What stance are you going to take and how is it going to affect your decisions and indeed your actions in the stand for the life of the innocent?
Not sure what you believe on the abortion issue?  I suggest you read Sproul's book.  It is a great overview of some of the issues surrounding this controversial topic.  The book was available free of charge for Kindle at Amazon.com at the time that I wrote this post.  *I have no affiliation with Amazon.com, just letting you know where to find this book.
Book Details
Title: Abortion: A Rational Look at an Emotional Issue
Author: R.C. Sproul
Publisher: Reformation Trust
Genre: Non-Fiction
Number of Pages: 215
Theme: Abortion
Age Range: 14 and up
Links:  amazon.com
 Summary of Abortion: A Rational Look at an Emotional Issue
This short, easy read by R.C. Sproul is an overview of the topic of abortion written over two decades ago, and is still very relevant today.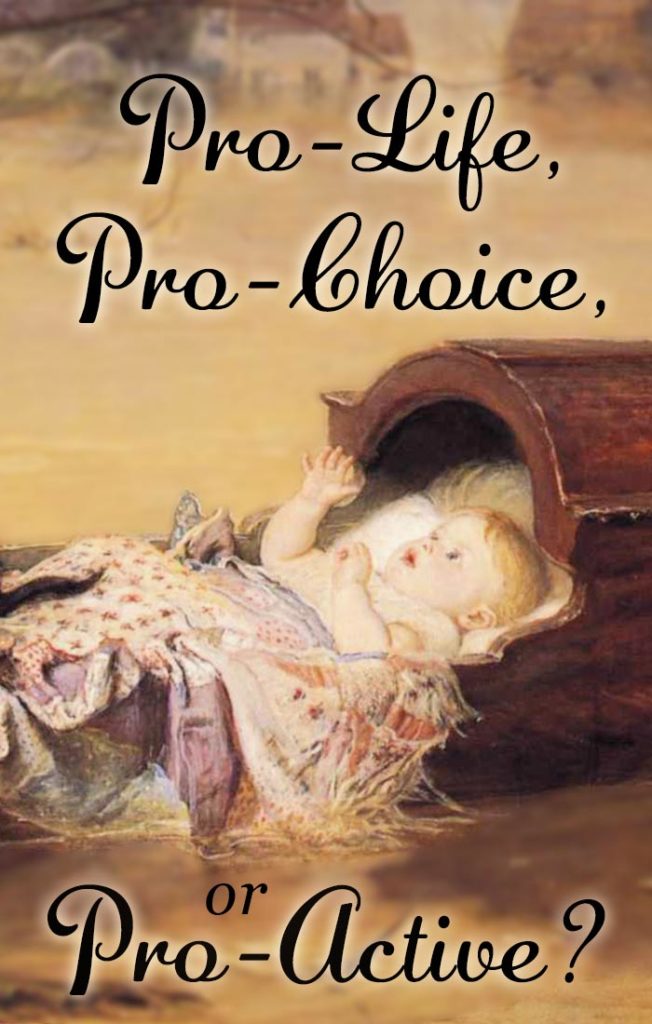 Sproul begins the book with a look at some of the ethical issues surrounding the abortion topic, including a look at the sanctity of life, the beginning of life, and the roles of government and church.
He follows this with an analysis of the arguments used by pro-abortion and pro-choice adherents and demonstrates quite effectively why the pro-choice position lends support to the pro-abortion cause.
The wrap up of the book focuses on some acceptable, compassionate responses that you and I can make today to speak up for those who cannot speak for themselves.
The format of the book is simple and effective. Each chapter is followed by a brief summary and several discussion questions that take the reader beyond the surface of each issue.
A phenomenal appendix at the end of the book highlights the testimony of Dr. Jerome Lejeune, professor of genetics at the faculty of Medicine of Paris, on the beginning of human life.  It is worth getting the book for this section alone.  If you are unsure when life begins I would suggest you read this for an eye opening journey through the steps of human conception and development.
While the topic of abortion by definition raises an emotional response, Sproul does an excellent job of covering the issues in a straight forward, matter of fact way.  There are a few references to the actual procedures that sensitive persons might struggle with, but they are tastefully handled without unnecessary detail.
I came away from the book looking for a way that I could make a difference in the lives of women touched by abortion—both those struggling with the decision and those living with the aftermath of whatever choice they have made.
If you ask the question, as I did, What can I do? I encourage you with a quote from Sproul himself:
" . . .  speak up.  Speak to your family.  Speak to your neighbor.  Speak to your friend.  Speak to your doctor.  Speak to your minister.  Speak to your congressman.  Let your voice be heard in a chorus of protest.  Yours is only one voice, but it is a voice.  Use it."
"Open thy mouth for the dumb in the cause of all such as are appointed to destruction.  Open thy mouth, judge righteously, and plead the cause of the poor and needy." ~ Proverbs 31:8,9
SAW Rating System
Good Qualities – 5/5
Great Qualities – 4/5
*see our post on Book Reviews for a complete description of our rating system

Items of Note
Romance and morality—The process of conception is discussed.  The focus is biological, not romantic.
Disturbing content—Three brief comments on the actual procedures used in aborting unborn babies.  None of these are graphic, but may be disturbing to read.
Language—No issues
Alcohol and drug use—No issues
Spiritual content—The book is written by a pro-life Christian who takes a firm stance against abortion on demand.  His desire is to present an overview that will influence Christians to base their beliefs about abortion on scriptural principles.
Family roles and Behavior—See below
Mature subject matter—There is a discussion of abortion, and the issues surrounding that.  I would suggest the book be read by the parent to discern at what age your child would be able to handle the material.  It would make a good addition to a high school biology course if your child is not overly sensitive to the mature subject matter discussed.
For further reading on this topic I recommend you look at the following articles:
http://creation.com/down-syndrome-abortion
http://www.desiringgod.org/articles/relentlessly-call-abortion-what-it-really-is (Please note, this article is not for the faint of heart.  Having said that, it is well worth reading.)
http://www.gloriouswithinher.com/human-coalition-8-resources/
You might also like: