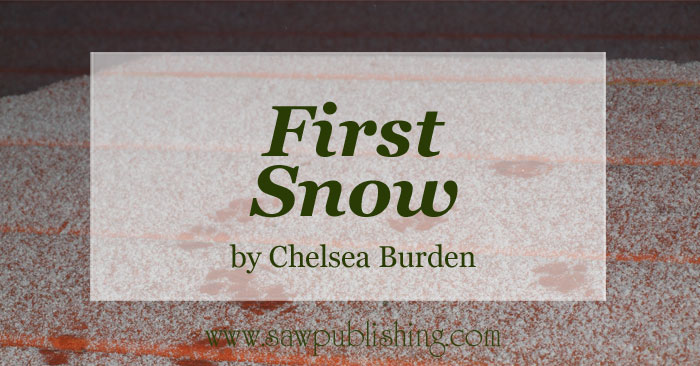 If you stop to think about it, with all the blessings we have in this part of the world, it's a wonder we aren't happier.  It's a wonder the Christmas season can roll around, with all its bustle and outward jubilation, and we aren't completely struck and humbled by all the wonderful miracles which surround us.  The snug warmth of our houses, the overflowing plenty of our kitchens, the precious family which surrounds us, and even the first snowflakes which penetrate the frosty air.  It's a wonder we let so much of it go by unheeded.
Just over a year ago, I wrote a poem for a contest, the winner of which was to be published in a Christmas edition of a magazine, if I remember correctly.  I don't remember why I chose "First Snow" as the subject of my poem, I don't even exactly remember why the idea of "common wonders" struck me in the first place, and as I didn't win the contest the poem was somewhat set aside.  But I think the lesson in the poem is one which all of us, myself emphatically included, really need to remember at this time of year.
We need to remember to see the "common wonders" which surround us each and every day.  Perhaps we saw them yesterday, and the day before, and the day before that, but they are nonetheless wonderful for all that.  The very sky, if you pause to look at it, is a wondrous and incredible sight.  Even if you can't remember the cause given in your high school science course for why it's so intensely blue, it is still a lasting reminder of God's graciousness to us.
I know I'm always eager to see that first precious flake of snow, drifting through the wintry air, always anxious to mark the first harbinger of winter and Christmastime.  But as the months wear on, my eyes grow accustomed to the sight of falling snowflakes and they become, to me at least, as nonexistent as any other fixture of the landscape.  I wonder how happy I would be if I noticed those perfect snowflakes every time they fell.
I have slightly altered this poem recently, to improve the flow, but the lesson remains the same, a lesson I wish I had learned to the full.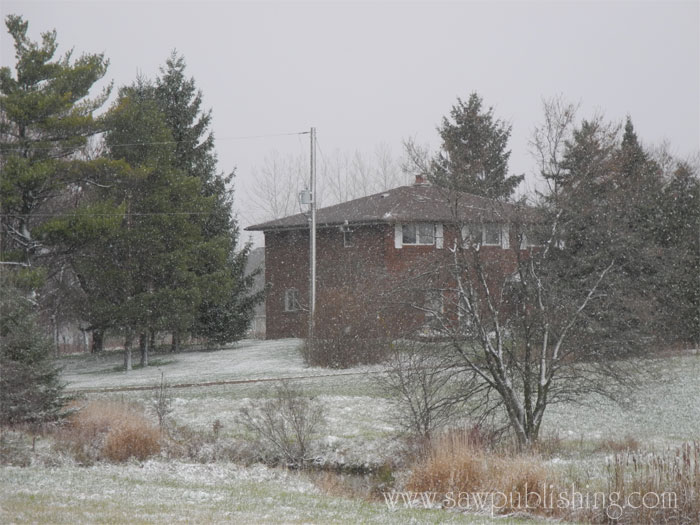 First Snow
The first delightful flake of snow!
That early crystal star!
Upon the gentle breeze to blow,
And softly drift to earth below,
That comes from heav'n afar.
How glad we hail its downward flight,
The first of winter's store;
And mark it as a precious sight,
Though not for all its beauty bright,
But as the first of more.
Another snowflake in its place
When winter's heart we see,
Unseen might land upon our face;
We seldom pause its form to trace,
Because it ought to be.
How many common wonders here
We pass without a stare;
We miss their joys, neglect their cheer,
They scarcely to our eyes appear
Because they are not rare!
And is it not quite strange to know
That when three months elapse,
These tiny perfect flakes of snow,
Which were my joy short months ago,
I might not see perhaps!
© Chelsea Burden, 2013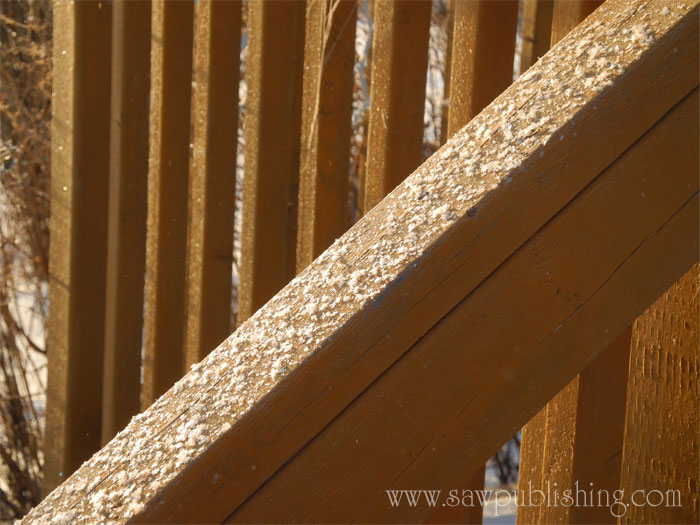 I hope that this year I will see them, will see them with renewed thankfulness for all the miracles we scarcely notice in our daily lives.  I hope I will see each and every "flake of snow" which comes in my way, whether I've never seen it before, or pass it every day of my life.  Because they are still wonderful, no matter how many times we've seen them before.  This Christmas, don't forget in the bustle and chaos, the whirl of things to do and things to be done, to mark the falling snowflakes in their perfect, variable pattern of delicate crystals.  Don't forget to let every minute blessing bring home more fully the True Joy of the season, a Joy that ought ever to be new, even though it is so very old.  Don't miss the common wonders simply because they are not rare.
© Chelsea Burden and www.sawpublishing.com, 2015. Unauthorized use and/or duplication of this material without express and written permission this site's author and/or owner is strictly prohibited.