The House with Two Grandmothers – Book Review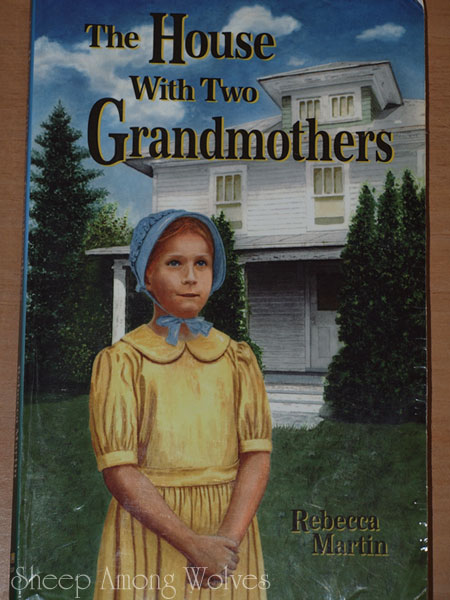 Book Details
Title: The House with Two Grandmothers
Author: Rebecca Martin
Publisher: Christian Light Publications, Inc.
Genre: Fiction
Number of Pages: 125
Theme: Small town life during the Depression
Age Range: 9-13
Summary
The realities of the Depression creep into the life of the Burky family, spurring them on to good deeds as they help those less fortunate than themselves.  Mabel is sure that God will protect them  from the effects of the Depression just as the Israelites were protected in the land of Goshen.  See how God provides for their needs and teaches valuable lessons in an unexpected way in this charming story.
This look at the Depression years from the perspective of a Mennonite teen in small town America would be a good book to add to your history studies of modern times.  It covers such topics as job-loss, homelessness, bank failures, and soup kitchens in an authentic, yet gentle way, making it a great book for young teens or a read-aloud for the whole family.
SAW Rating System
Good Qualities – 4/5
Great Qualities – 4/5
Red Flags
Romance and morality – No issues
Disturbing content – No issues
Language – No issues
Alcohol and drug use – No issues
Spiritual content – The book is written from a Mennonite perspective; however, as no doctrinal issues are discussed, it is a valuable book regardless of your denominational beliefs.  The family responds in a biblical way to their struggles and sins.  Scripture is quoted and prayer takes place in the story.
Family roles and behavior – There are several instances of selfish behavior and complaining in the oldest teenage daughter.  These are resolved before the end of the story, but could be an issue for children already tempted in these areas.
Mature subject matter – Topics of the depression are clearly presented, but without gratuitous information which could be upsetting to younger children.