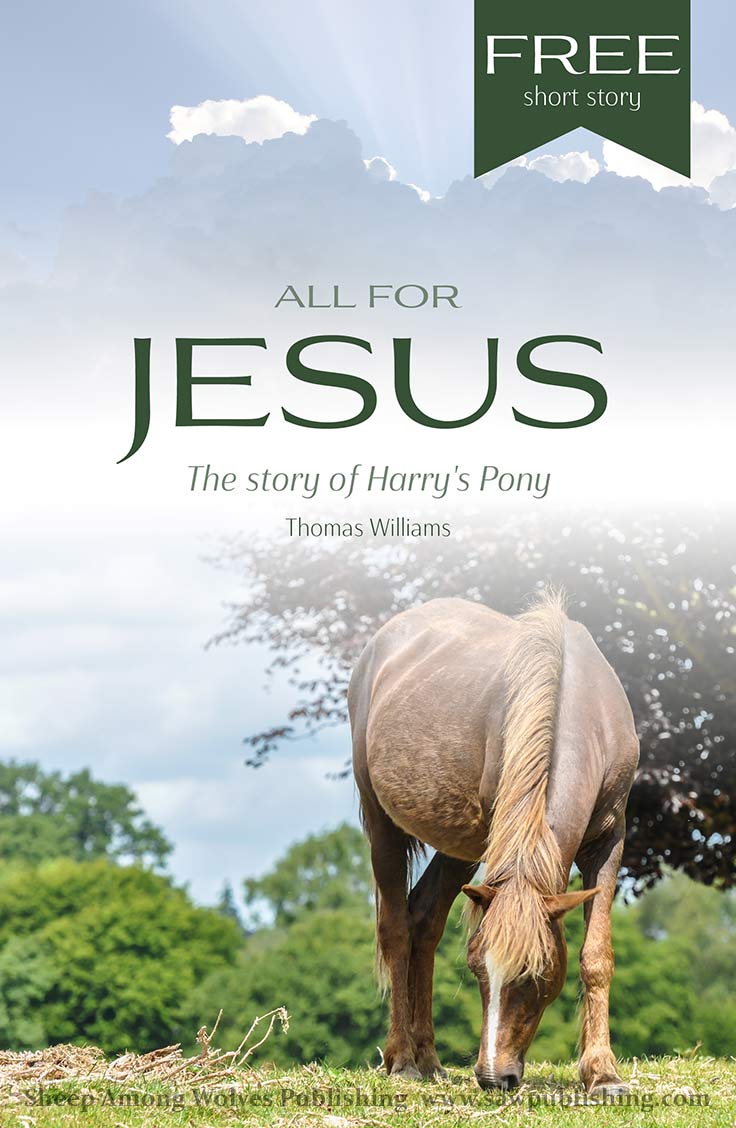 Thomas Williams
"All for Jesus!" We're familiar with the phrase. We pledge ourselves to it by the very fact of our Christian lives.
But do we actually consider what it means?
What would it mean, for instance, to a little boy and his beloved pet? When Harry decides to consecrate himself and everything he has to the Lord, he discovers that "All for Jesus" is a motto that reaches much further than missionaries and church offerings. God gives hundreds of opportunities to those who are willing to serve him—even when they are only a child with a pony.
For those of us who are tempted to divide our resources into "things we can give to God" and "things we can keep for ourselves" this story carries a challenging reminder that stewardship touches on every aspect of our lives.
All for Jesus is the sixth story in SAW Publishing's ongoing series of remastered historical tales.