You Read Every Book Your Child Reads?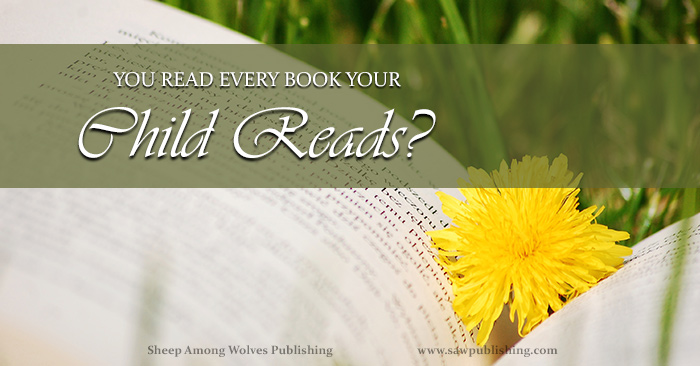 Yes, I actually do read every book that my child reads!
I have also met all of their friends and acquaintances.  I would never dream of leaving my child in the company of someone I know nothing of.  Why then would I let them spend hours in the company of characters in a book that I haven't acquainted myself with?
Proverbs 13:20 says: "He that walketh with wise men shall be wise: but a companion of fools shall be destroyed."  It is our job as parents to judge that the companions of our children are wise, not fools.
What About Over-Sheltering?
Some may claim that I am being overly protective, a "helicopter parent" if you will.  It seems to me more of a discernment issue.  Erin Manning sums it up well in her article  "It's Not Censorship, It's Parenting".
She says: "It isn't censorship, to teach our children that they can't trust their teachers or librarians to give them good, wholesome books. It's just the fallout from our fractured culture, which insists on calling evil, good–and then handing it to children."
We as parents are called to "Train up a child in the way he should go: and when he is old, he will not depart from it." (Proverbs 22.6)
Children Need Good Food!
Every parent knows that if we fed our children only cookies, vegetables would not be very appealing at all. We create an appetite in our children for good food by providing positive experiences of good food.  Create an appetite for good books by providing good books.  It will bring reward in time.
"Blessed is the man that walketh not in the counsel of the ungodly, nor standeth in the way of sinners, nor sitteth in the seat of the scornful.  But his delight is in the law of the Lord; and in his law doth he meditate day and night.  And he shall be like a tree planted by the rivers of water, that bringeth forth his fruit in his season; his leaf also shall not wither; and whatsoever he doeth shall prosper.  The ungodly are not so: but are like the chaff which the wind driveth away." (Psalm 1:1-4)
Should You Read Your Children's Books Forever?
Now, don't get me wrong, I do believe that there is a time for our children to begin choosing literature for themselves.  When is that time?  I think that it depends on each child.
There are some children who know from an early age when the content of a book deviates from God's word, and that child will choose to walk away from a book they enjoy because they know that it is wrong for them to continue reading.
There are also some children who early on identify ungodly behaviour in a book, but lack the self-control to put it down.  They need to be monitored for a much longer time.
Other children are just not discerning at all and need to be carefully taught to identify good and evil before they can be trusted to make choices for themselves.
"Flee also youthful lusts: but follow righteousness, faith, charity, peace, with them that call on the Lord out of a pure heart." (2 Timothy 2:22)
Know What Your Children Are Reading!
If our child is able to identify and reject books that would cause them to stray, does that mean that I no longer need to read what they are reading?  Not necessarily. Parents, I challenge you to remember that once we have been exposed to an idea, we are not able to remove that idea fully from our minds.  The Bible is clear about good and evil.
Sheep Among Wolves is built on the premise of  Romans 16:19: "For your obedience is come abroad unto all men. I am glad therefore on your behalf: but yet I would have you wise unto that which is good, and simple concerning evil."
How can you be sure that you are not expanding your child's knowledge of evil by allowing them access to books you know nothing about?
Read the books you are going to let your children read.  Know what is in them.  Give your children an appetite for good books.  Teach them wisdom.  Make an educated, individual decision about when to let them choose for themselves.  You will never regret the time spent getting to know what they are filling their minds with.  You might regret not doing so.
"Be ye therefore wise as serpents, and harmless as doves." (Matthew 10:16)
Just how much does worthwhile literature impact a child's life? See our post: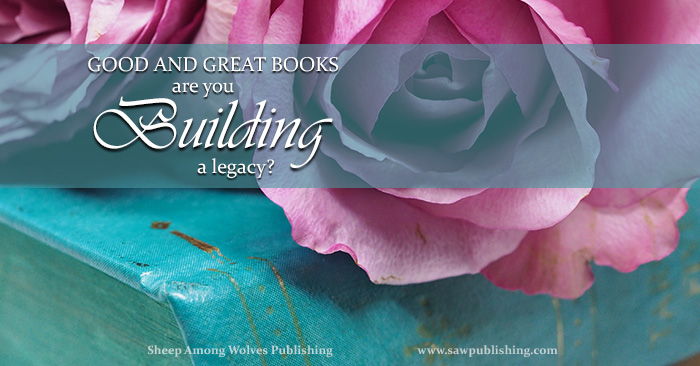 You might also enjoy: