Sheep Among Wolves Book Reviews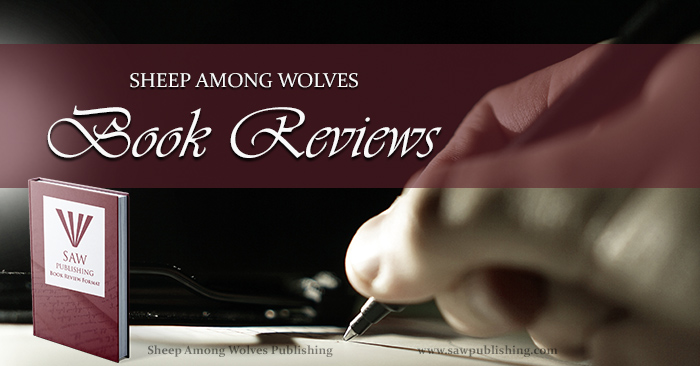 What makes the Sheep Among Wolves book reviews different?
The last word in that sentence is a little ambiguous.
Are you asking what makes the Sheep Among Wolves book reviews different from other reviews? Or are you asking what makes our current reviews different from the reviews we've offered in the past?
This October, we are excited to be participating in the Five Fall Favorites blog party hosted by Rebekah Morris of Read Another Page.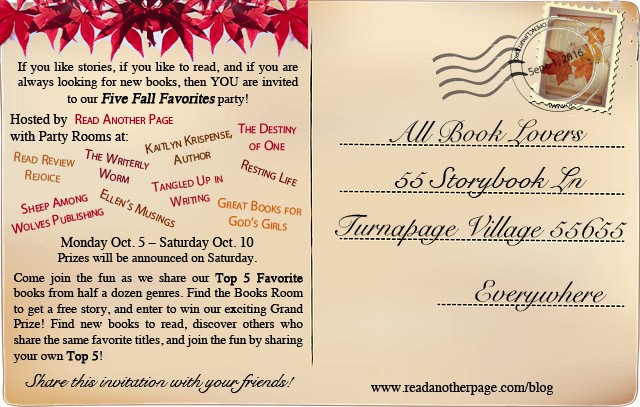 In light of the 30 reviews that we will be posting during that week (October 5-10), we have taken a critical look at the way we review books. Our new, 100-point grading system, is the outcome of that process.
100-Point System
About a year ago, SAW Publishing developed a 100-point system for grading poetry. This system is built around ten questions—five relating to literary merit and five relating to spiritual content. Each question is answered on a scale of one to ten.
We have found this tool extremely helpful in assigning fast, accurate, percentage-based grades to the poetry we have featured in our FREE monthly downloads.
This summer, we have developed a similar 100-point system for prose literature. Like the poetry system, in hinges on ten basic questions.
What are the Ten Questions?
The ten questions that form the basis of the 100-point book review system are as follows:
Great Characteristics
1) How skillful is the plot?
2) How skillful is the character development?
3) How skillful is the author's command of language?
4) How powerful is the impact of this book?
5) How original is the work?
Good Characteristics
6) How well does this book preserve the reader's innocence regarding evil?
7) How well does this book actively promote good?
8) How spiritually challenging is it?
9) How well does this book promote a healthy view of life?
10) How well does this book honour God?
In the case of non-fiction, the first three questions become:
1) How knowledgeable is the author?
2) How well is the topic covered?
3) How skillful is the writing?
"On a Scale of One to Ten"
If you're at all like me, picking a number "on a scale of one to ten" tends to be a bit of a random shot. To help standardize this process a little, we've assigned the following values to the numbers:
 10 = outstandingly excellent
9 = very strong
8 = strong
7 = moderately strong
6 = slightly above par
5 = slightly weak
4 = moderately weak
3 = weak
2 = very weak
1 = prohibitively poor
 Note: Prohibitive literary, technical, or historical inaccuracy deducts points from the powerful impact of a book. Doctrinal or spiritual inaccuracy deducts points from actively promoting good.
Flagging Items of Note
When we first began offering book reviews on SAW Publishing we did so with the understanding that there is no "perfect" book. Actually, I take that back: there is ONE perfect Book—but it would seem a bit presumptuous to review it!
Rather than telling readers whether or not they should read a given book, we want to equip them to make their own choice, based on their own personal circumstances and areas of concern. In order to facilitate this, we have identified seven "red flag" categories that appear under the heading, "Items of Note." These flags are:
1) Romance and Morality
2) Disturbing Content
3) Language
4) Alcohol and Drug Use (includes tobacco)
5) Spiritual Content
6) Family Roles and Behaviour
7) Mature Subject Matter
Under the Spiritual Content heading, we note the general spiritual or denominational bias of the author, whether or not we feel this has added any negative content to the book, to allow you to see the background the writer is coming from.
Interacting with Sheep Among Wolves Book Reviews
We welcome comments and discussion on all our book reviews. For administrative reasons, the comments section at the bottom of a given post is only open for one week after posting. If you have any feedback, questions, or suggestions after that time, don't hesitate to reach out to us through the contact section (see drop-down menu under Welcome tab.)
Good and great books are something we are passionate about at SAW Publishing. Our aim in offering book reviews is to connect our readers with good and great Christian literature from a variety of sources and backgrounds.
To see our new book review system in action, take a look at our previous post: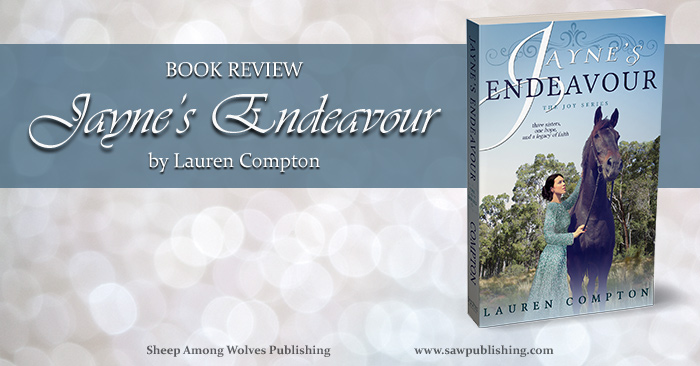 You might also enjoy: