Good Books From Digital Archives
My favorite source for good books has to be digital archives.  For those of you unfamiliar with this resource, digital archives are simply a collection of digital files (in this case books), gathered together to provide ongoing access for interested parties.  People who research family tree information have terrific access to digital archives of genealogical materials through Ancestry.com.  Bookworms have access to several digital archives of public domain books. Public domain books are books that are no longer under copyright and can be freely copied and used by anyone.
Two great sources that we use, are Project Gutenberg and Internet Archive. Both of these sites have thousands of books from the 1800's and early 1900's.  There are many inspirational works, fiction and non-fiction alike. We have found many old history texts that make a good supplement to history studies. As all of the files are digital you will need to download to an e-reader, read online, or print out for a hard copy.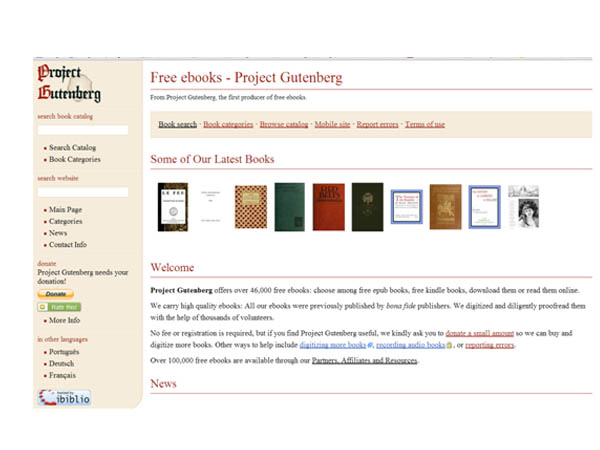 Project Gutenberg is my first choice when searching for a new book.  You can search by title, author, or subject.  The texts have been digitized by volunteers and have been well proofread.  The project is free to any user without registration of any kind;  although donations of money or time are appreciated to continue this worthy effort.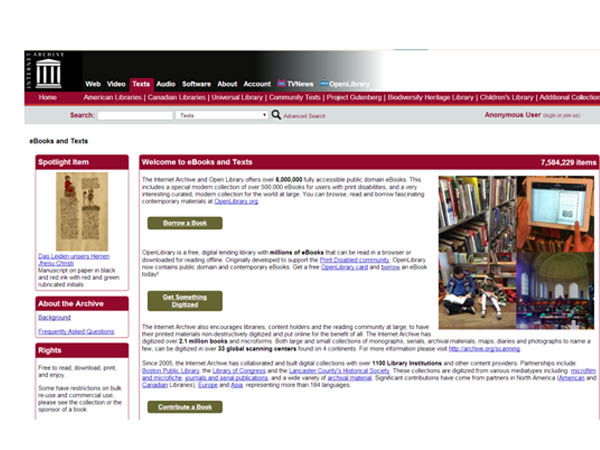 The Internet Archive is a similar organization on a much larger scale.  The documents are scanned, and available in all of the same formats as Project Gutenberg.  The scanning process is not perfect and does often come up garbled in some e-book formats.  However, the quantity of books available is huge, and they can be read online to avoid this problem.  In fact, it is sometimes quite charming to read an old book in this way, as the scan portrays the book on the screen exactly as it would look were you holding it in your hands.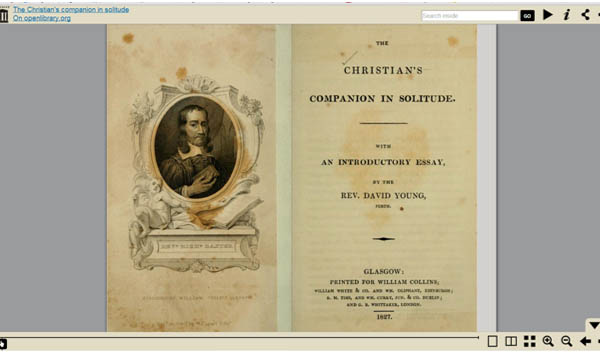 Digital archives are a great place to search for books that are out of print.  Look for authors that you have come across elsewhere and see what else they have written.  We have found dozens of books this way.