The Lost Art of Letter Writing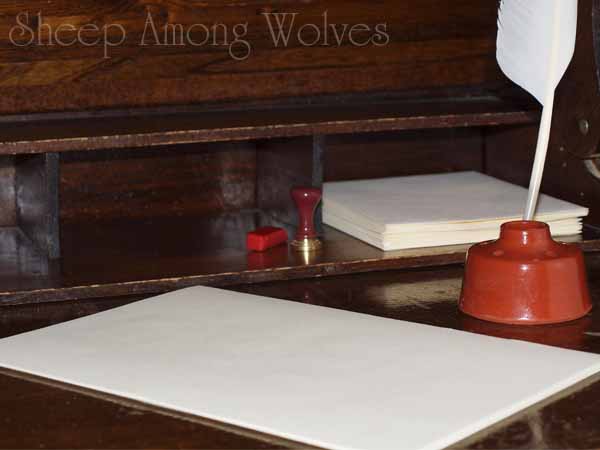 When my husband's grandfather passed away, my mother-in-law found a shoe box full of letters and cards that people had sent to her parents over their lifetime.  Letters that brought encouragement, drawings from great grandchildren, cards to celebrate the milestones of life.  What a beautiful testimony of the thoughtfulness of their friends and family.
I am afraid that we are losing something precious as we turn to the instantaneous gratification of email and the convenience of e-cards.  We are missing the thoughtfulness and planning that a slowly written letter requires as we search for our meaning before we put pen to paper.
We are also losing a record of the daily round of life.  My parents wrote to each other for two years before they were married.  I have those letters now.  It gives me a glimpse of what life was like then, what my parents were like before they became my parents.  I never knew my grandmother, but I have a picture of who she was painted for me through the words of my mother as she tells my father all of the little details of her days.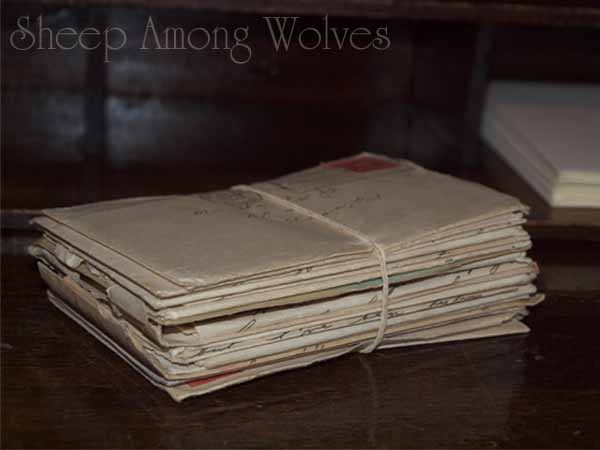 Perhaps as well, we, as women are losing the benefit of learning from older women according to pattern  of Titus 2:3-5  "The aged women likewise, that they be in behavior as becometh holiness… teachers of good things; that they may teach the young women to be sober, to love their husbands, to love their children, to be discreet, chaste, keepers at home, good, obedient to their own husbands, that the word of God be not blasphemed." I have notes and letters written to me as a young wife and mother from women who were encouraging me to continue on in my calling.  I often turned to these notes when times were challenging.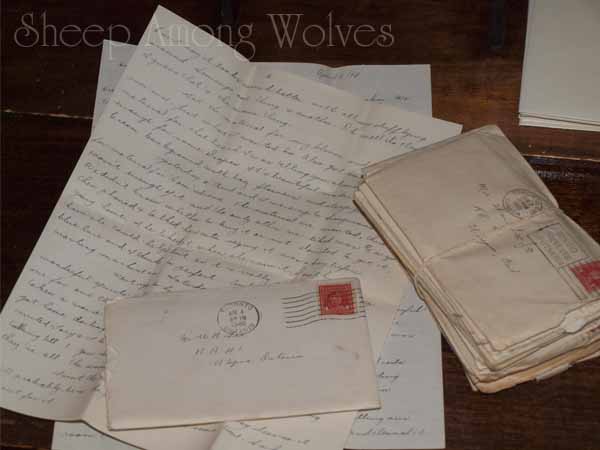 I read a blog post today at Strangers and Pilgrims, posted last December.  The topic was about the gift of time that mothers can give to their children.    The opening sentence struck me as applicable to letter writing as well.  "The best gifts in life are made up of minutes and seconds."
I challenge you today to give the gift of time in writing a letter to someone special in your life.  Maybe someone who is shut in, or ill, a lonely relative, a cherished friend.  It will be appreciated today and might just have lasting impact that you will never know about.
Click here to see how Helen put her writing paper to use in Chapter 4 of Miss Macintosh.